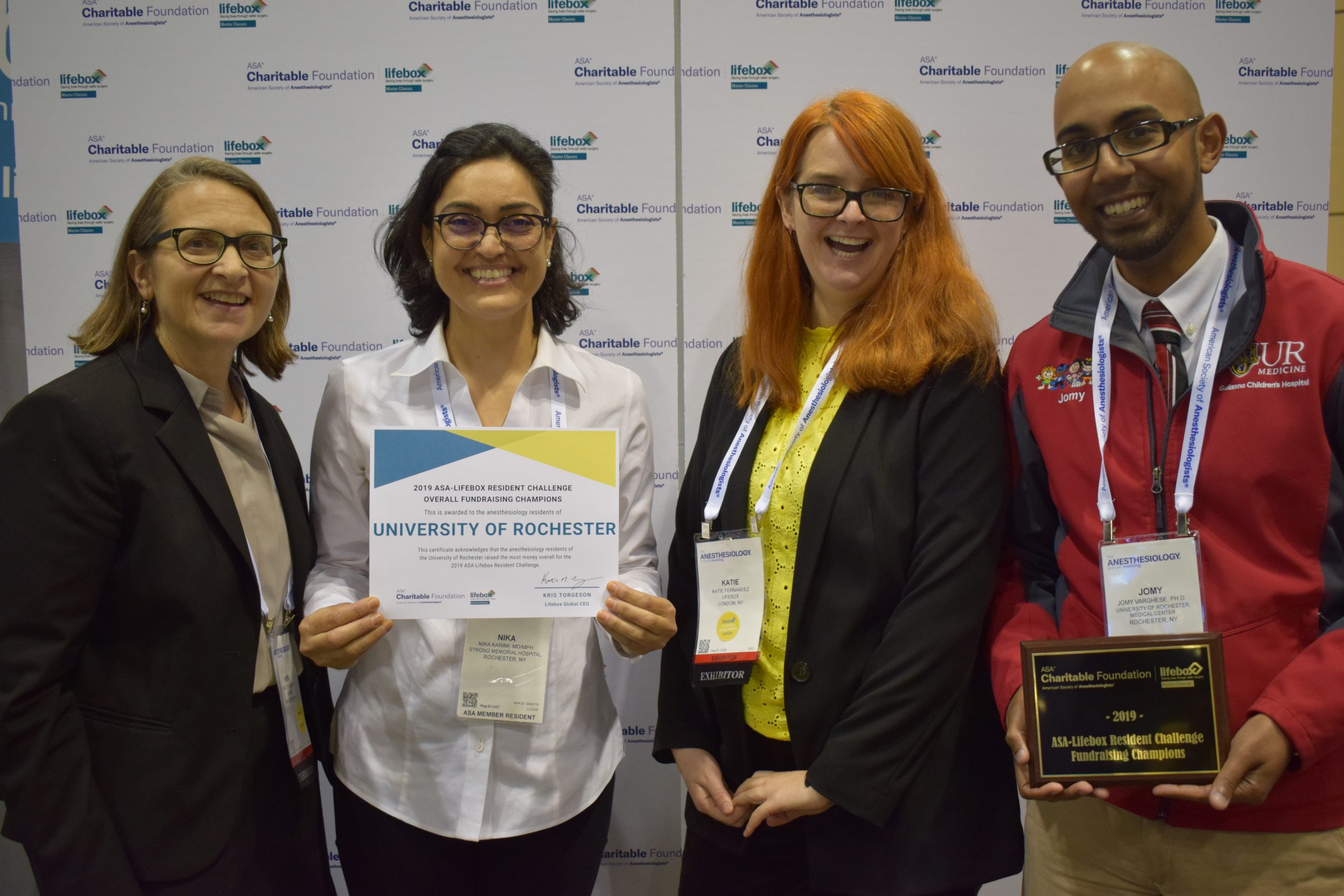 The ASA-Lifebox Resident Challenge 2021
Get raising funds for safer anesthesia and surgery worlwide with the ASA Resident Challenge for Lifebox. Resident programs all over
The ASA Resident Challenge supports Lifebox's work making surgery and anesthesia safer by equipping all operating rooms worldwide with pulse oximeters, training, and the protocols defined by the World Health Organization Surgical Safety Checklist. There are still over 50,000 Operating Rooms without a Pulse Oximeter. In addition, thousands more ICUs and PACUs lack this vital monitoring tool as well.
The ASA Resident Challenge is an effort by resident programs all over the United States to compete fundraising for Lifebox. An appointed resident leader can visit the campaign website and sign up their team to begin building a custom landing page. This will be a means for their colleagues and peers to join the challenge and pool their efforts and funds in support of Lifebox's global pulse oximeter distribution efforts. The competition launched in July and it is still open to programs across the United States until November 30. The winner will be announced on Friday, December 3rd. There is still time to join the Challenge and start fundraising for Lifebox!
Sign-up, join a team, or start your own:
3. Click

"Become a Fundraiser"

and create your personal page
4. Join a Team, or create your own!
5. Design your personal/team page and include language specific to your program
6. Invite others to join and support the campaign through email and social media
 

For all questions and inquiries about the Resident Challenge please contact [email protected]