They kick up enough fuss about the Oscars and those things roll around every 12 months.
At Lifebox we're much more excited about the World Congress of Anaesthesiologists (WCA), which takes place on an exclusive four-year basis.
And suddenly WCA 2012, hosted this time in Buenos Aires, Argentina, is less than a week away!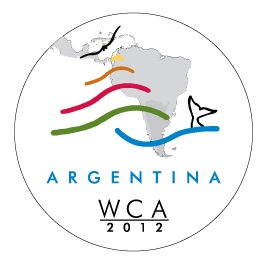 The congress, organized under the auspices of our co-founding partner the World Federation of Societies of Anaesthesiologists, held its last meeting in Cape Town, South Africa in 2008.
It was a big one for Lifebox – we just didn't know it, as we didn't yet exist.
An updated draft of the 1992 International Standards for the Safe Practice of Anaesthesia, revised as part of the World Health Organization's "Safe Surgery Saves Lives" Global Patient Safety Challenge, was submitted, refined and adopted.
These standards elevated pulse oximetry to the highest level of recommendation, making its use, in effect, a mandatory standard of care.
This decision – that pulse oximetry was essential to safe anaesthesia and safe surgery – was quickly followed by the question of how to make it available worldwide, how to ensure that geography was not a barrier to essential equipment.
The Global Pulse Oximetry Project was born, and out of that, Lifebox.
But that's really a story for another day.
We just wanted to let you know that Lifebox will be making a splash where it all began, launching our global Make It Zero campaign to put 5000 oximeters in the hands of anaesthesia providers who need them in the next two years.
We're also excited because, to be honest, it's a pretty special event – representatives from every national anaesthesia society around the world come together to set global standards, pore over recent clinical and practical developments, talk, and learn.
As Dr Angela Enright, Lifebox trustee and WFSA president said "it is one of the few meetings where you can hear cutting-edge science on the one hand and how to give anesthetics with almost nothing and in the most challenging of circumstances on the other. It is humbling."
We're looking forward to meeting our global colleauges in safe anaesthesia, learning and listening as much as we can, and planning what an equipment and education dent we can put in the 77,000 plus global pulse oximetry gap by the time 2016 rolls around…
You can follow us at the conference on Twitter @safersurgery with the hashtag #WCA2012.