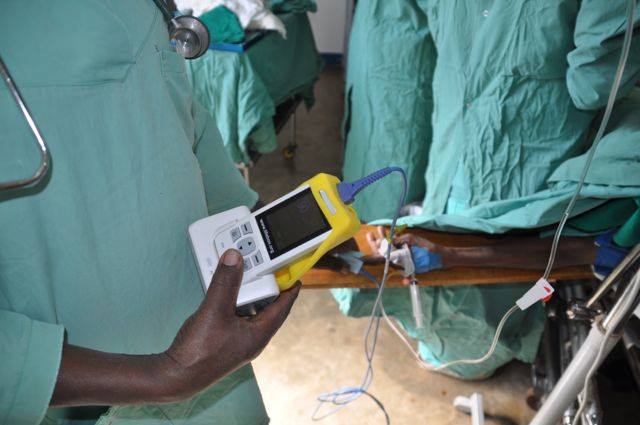 Safer anaesthesia from Hong Kong to Haiti
We met one such organisation recently at the World Congress of Anaesthesiologists (WCA). Citizens of the World Foundation is a charity that works to support anaesthesia providers at Justinian University Hospital in Haiti, and we're delighted to be partnering with them next month to deliver our first training workshop outside Port-au-Prince.
Dr Bill Cleary, co-founder of the Citizens of the World Foundation explained that, "after speaking with the Lifebox representatives in Hong Kong, Lura really pushed hard that this is a connection we need to foster. Their goals align well with ours…" 
Lifebox first started working in Haiti in 2013, collaborating with local organisations to deliver training and essential monitoring equipment to anaesthesia providers in the capital city. Since then our pulse oximeters have helped colleagues at Hôpital Albert Schweitzer and across the country to provide safer care.
So we're delighted that this safe anaesthesia training to be held from 5 – 9 December will see 50 more healthcare workers, including anaesthesiologists, nurse anaesthetists and residents, receiving pulse oximeters and vital education.
What's more the first day of this workshop will focus on developing a local faculty through Lifebox's train-trainer approach that will go on to enhance long-term anaesthesia safety across the country.
Look out for more updates on Twitter and Facebook using the hashtag #SaferSurgeryHaiti