Safer surgery in difficult times – Lifebox in Côte d'Ivoire
Back in March, Côte d'Ivoire was in the news for devastating reasons.
Violence dominated the headlines, by chance the same week that Lifebox was in town for a very different story: safer surgery.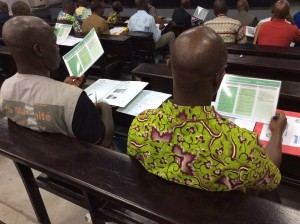 This is a story that begins by acknowledging the challenges of resources and workforce in delivering safe surgery, and the knock on effect for life expectancy and maternal mortality. It weaves around the chaos and confusion of the Grand Bassam attack, and ends with a powerful show of action and commitment to safer anaesthesia, broadcast on the national news.
Lifebox trustee Angela Enright, Clinical Advisor Faye Evans and Programme Manager Remy Turc flew from a training and distribution workshop in Burkina Faso to Treichville University Hospital, the oldest hospital in Côte d'Ivoire. We were there on invitation of Professor Yapo Brouh and SIAR, the Ivorian Society of Anesthesia and Reanimation.
The goal: provide life-saving pulse oximetry and training (in French, of course) to every anaesthesia provider in the country.
Our team led a Train the Trainers workshop at nearby Cocody University Hospital, followed by two full days of pulse oximetry, safe anaesthesia and WHO Surgical Safety Checklist training for 114 providers. Pre- and post-tests taken before and after training showed notable improvement in scores, and feedback forms were full of enthusiasm – for the physiology of oxygen transport, how to use the oximeter, the hypoxia action plan, the clinical scenarios and even the tests!
292 oximeters were distributed at a formal ceremony, presided over by the Director General for Health.
Côte d'Ivoire has about 140 medical anaesthetists and 292 nurse anaesthesia providers to support safer surgery for a population of 22 million, around half in the rural areas. Increasing access to ongoing training and essential equipment is crucial.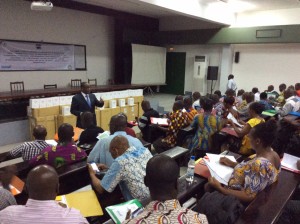 It's also deeply desired, from the government level – the Ministry of Health facilitated import of the oximeters – to the frontline, with double the number of expected participants arriving for training the first morning.
As word spread of the attack, phones rang and people were called in and out. SIAR members had a crucial role to play in the emergency response, planning how to receive and treat the injured. The Lifebox team was ready to help or step back, and certainly to postpone the training, but our hosts wouldn't have it.
The opportunity was too important to miss.