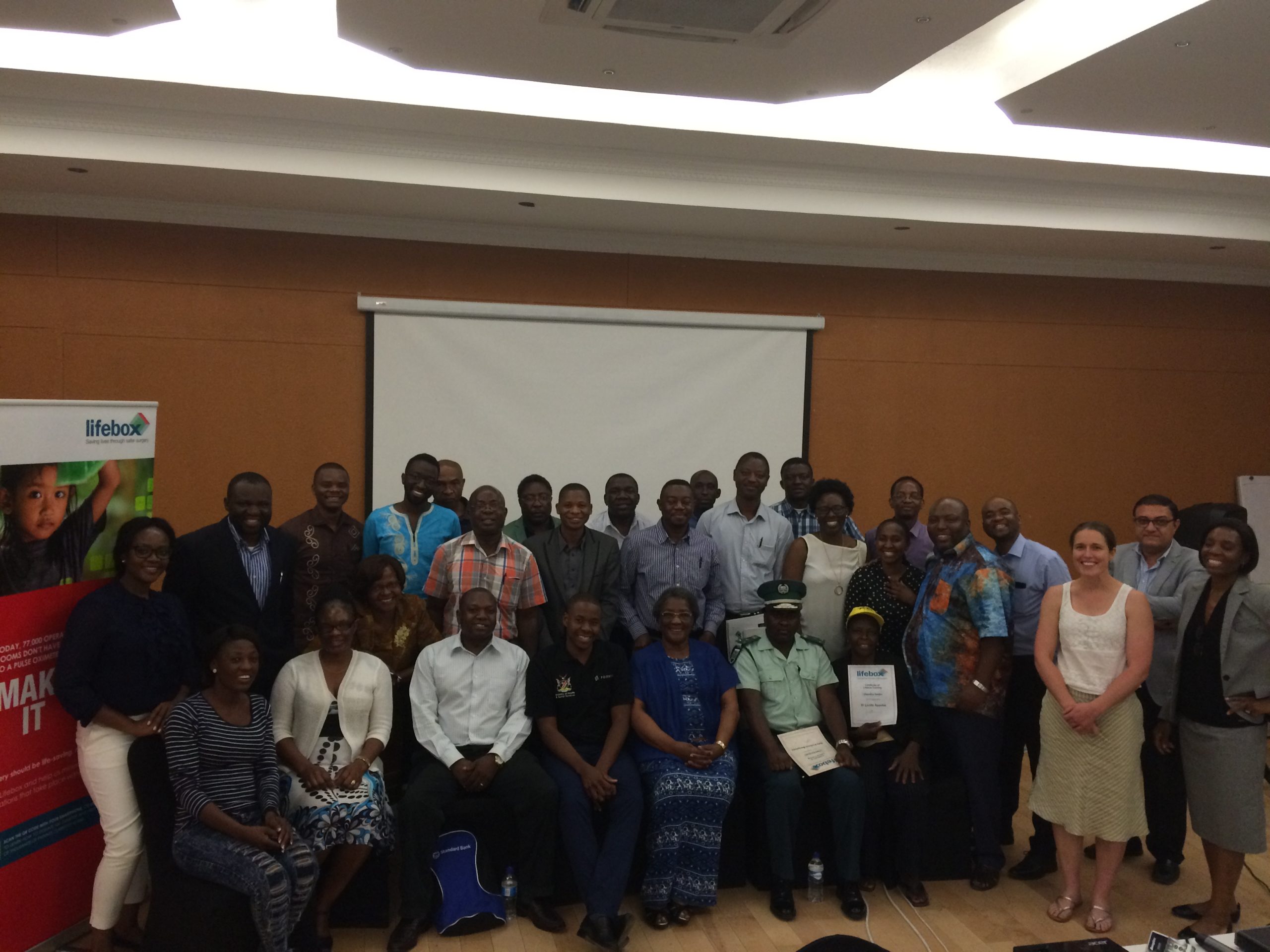 In June, Lifebox had a chance meeting in Boston with the Namibia based Dr Leonard Kabongo. We learnt pretty quickly that when he's involved, stuff gets done…and quickly. Just six weeks later, I was on a plane heading to the capital of Namibia, Windhoek, to launch our safer surgery work.
The word 'Namib' comes from the Khoekhoe language and means 'open space'. Flying over Namibia you can see why. Miles upon miles of open country only disturbed by the odd track cutting across the bush. It is truly breathtaking. Namibia is half the size of Alaska with a population of just 2.45 million people. After London's daily commute, the space is almost overpowering.
It's an exciting time for healthcare in Namibia. This year the first home grown doctors will graduate from the University of Namibia. Previously Namibians have had to leave the country to study medicine (as such 80% of doctors working in Namibia are foreigners). Anaesthetists are especially thin on the ground, with four in the whole country three of which are based in the capital. So the four-year anaesthesia Diploma and Masters that is planned in 2017 will transform anaesthesia in the country.
Unlike many countries, healthcare in Namibia is very accessible. Patients are charged an initial fee of 4 Namibian Dollars – less than 1 US Dollar – which covers all treatment. This access does create its own set of challenges, with the health system chronically overburdened. Staff and equipment shortages have been further exacerbated by a drought which has forced the government to halve all Ministerial Budgets – including the Ministry of Health and Social Services.
Then there's the sheer size of the country. Many rural areas lack the capacity to treat the more complicated patients in their facilities. This means that the most vulnerable and at-risk patients face journeys of hundreds of kilometers to the Tertiary Hospital at Windhoek. This is particularly critical in tackling the country's high maternal and neonatal deaths and increasing capacity in rural areas is a clear priority. Which is where Lifebox comes in.
Our aim in Namibia is to ensure that every patient is safely monitored during and after surgery. We'll work to equip every operating room and recovery bed across the country with our lifesaving pulse oximeter and run our Training Workshops in Safer Anaesthesia for Namibia's anaesthesia providers.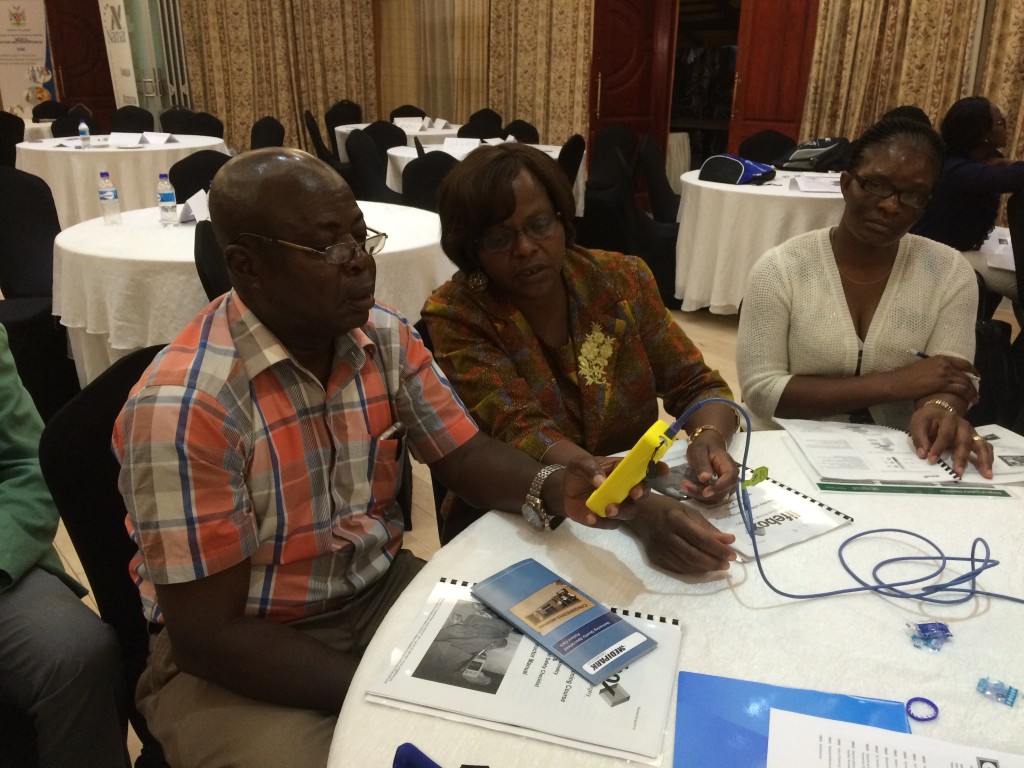 In Windhoek I meet with Dr Kabongo and Dr Lara Herbert, a UK anaesthetist based in Uganda. The three of us are representing Lifebox at the 6th Annual Medical Doctors and Dentists Forum in the northern town of Ongwediva. Close to the Angolan border, Ongwediva was the location of Namibia's first kidney transplant. It's 1,000km away and we pile in to Dr Kabongo's car and hit the road – nothing but empty country and the odd warthog family to keep us company.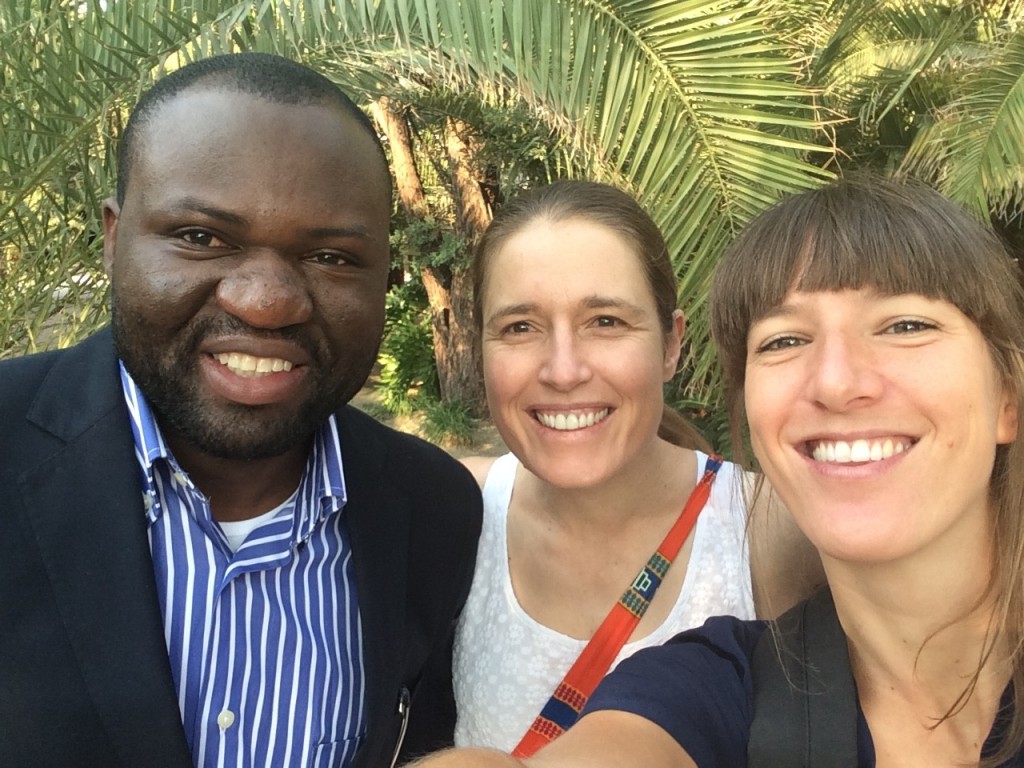 Alongside presenting Lifebox to Namibia's medical workforce, Dr Kabongo and Dr Herbert are running Namibia's first Lifebox training workshop. Our training is comprised of a mixture of lectures and working groups with five modules that cover Physiology, a Practical Guide to the Lifebox Pulse Oximeter, the Hypoxia Action Plan, Clinical Scenarios and the Surgical Safety Checklist. Soon the room is filled with the beep of the oximeters as the doctors try out our monitoring device. At the end of Dr Kabongo's lecture on the Surgical Safety Checklist – of which he is a staunch advocate at his hospital in Gobabis – four hospitals immediately ask for help to implement this at their facilities.
Lucille gives us a quick update on the training;
"It's been eye opening for me. From marking the site before the operation, that nail varnish can interfere with the oximeter, the ABCD. I used to think it wasn't my job. I used to keep quiet. But it's about being part of a team. I'm feeling so much more confident."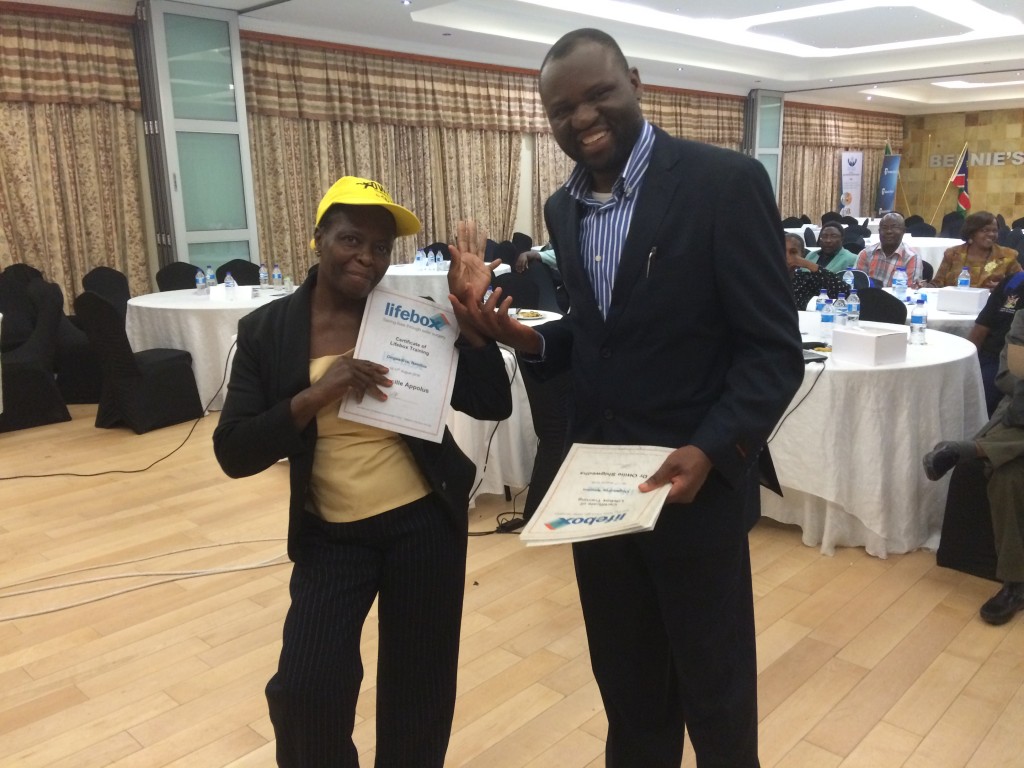 At the end of the forum, 31 medical professionals have taken part in the Safer Anaesthesia Training and we've gathered needs assessments for 18 hospitals. This enables us to determine the oximetry need for half of Namibia's Hospitals. With customs clearance already in hand, Lifebox pulse oximeters will soon be shipped to equip operating rooms and recovery beds across Namibia.
With our mission accomplished we hit the road again. 1,000km and one breakdown later we're back in Windhoek. It's back to the UK to start work on the other half of hospitals. Needless to say, Dr Kabongo is already on the case.