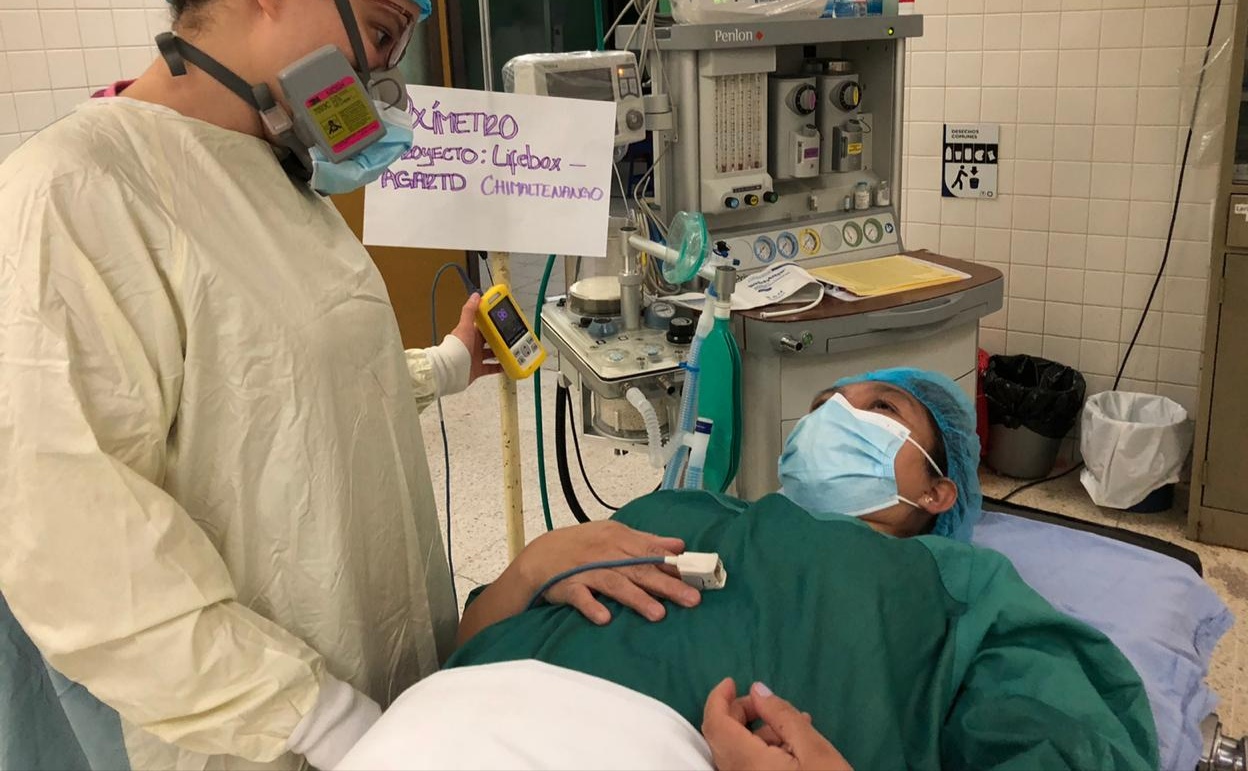 NEW PARTNERSHIP TO EQUIP PROVIDERS WITH PULSE OXIMETERS
The Stavros Niarchos Foundation (SNF) joins forces with Lifebox to provide essential medical equipment in the COVID-19 pandemic.
The Stavros Niarchos Foundation (SNF), as part of its global COVID-19 relief initiative, will enable Lifebox to provide hundreds of pulse oximeters to healthcare providers working on the frontline of the COVID-19 pandemic in Asia, Africa, and Latin America – responding to unmet needs around the world.
"Lifebox recognizes that one of the most important resources the world has in combatting the pandemic is people—skilled health professionals around the world. Tapping into its global network of collaborators, the organization was able to adapt quickly, getting critical equipment and training out to where it could help save lives. SNF is proud to support Lifebox's people-forward approach to sharing technology and systems that are improving health care for millions." Roula Siklas, Senior Program Officer, SNF
Pulse oximeters are essential in the identification and management of COVID-19 patients, particularly where widespread testing is unavailable. Since the start of the pandemic, Lifebox has developed guidance on the use of oximetry for COVID-19 decision-making and distributed over 6,500 oximeters to healthcare providers across the globe.
"Pulse oximeters have proven to be one of the most important tools in the COVID-19 response, ensuring effective decision-making and monitoring. We are delighted that the Stavros Niarchos Foundation has recognised the crucial role of pulse oximetry in managing COVID-19 and will be supporting the distribution of pulse oximeters – and training – to regions most in need." Katie Fernandez, Head of Programs, Lifebox.
The support of SNF, whose previous grant helped launch Lifebox's work in India, allows for the training of point-of-care providers and support for an online training platform. This work will help providers to protect themselves and provide quality care during, and beyond, the COVID-19 pandemic.