At this tuneful time of year we've got a soundtrack to suit every pair of ears with an interest in making surgery safer.

Musical medic Suman Biswas, who first made his name with Amateur Transplants, has a new album coming out.
Each sale includes a donation to Lifebox – as well as a new take on an '80s classic that's all about us. Find out more, including how to B-b-b-buy a copy, by clicking here.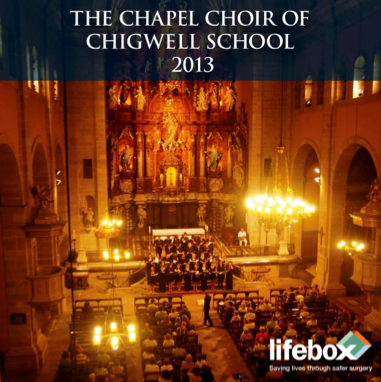 If you're looking for something more traditional, the Chapel Choir of Chigwell School in the UK has just released their debut album. The CD comes with a 12 page booklet and is priced at £10. All proceeds go to Lifebox, and for more information about how you can get a copy, please email Howard Ebden, Chigwell School's Director of Music.