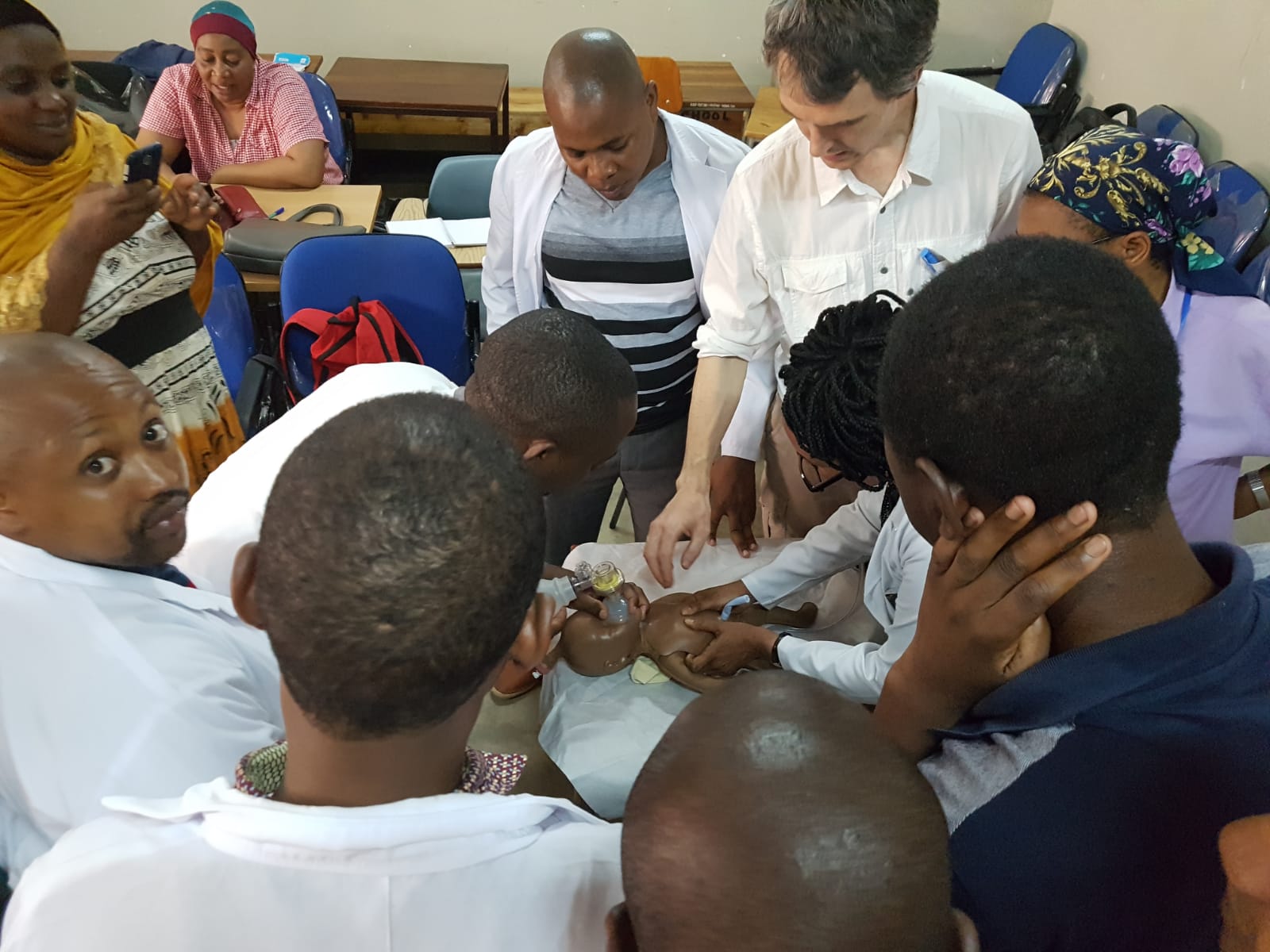 Tanzania: Lifebox Fellow provides graduating Nurse Anesthetists essential safety skills
With a population of over 60 million people, Tanzania is one of the largest countries in East Africa and has one of the lowest rates of anesthesia providers in the world. A dearth of trained clinicians, coupled with a lack of basic monitoring and anesthesia equipment, play a part in making safe anesthesia a huge challenge for surgical teams.
Lifebox has been delivering pulse oximeters along with training workshops in Tanzania since 2011, distributing more than 800 in 97 hospitals throughout the country and providing training for over 250 anesthesia providers. 
Last month, Lifebox Safe Anesthesia Fellow Myles Monaghan led a pulse oximetry workshop at the Kilimanjaro Christian Medical Centre (KCMC) in Moshi, Northern Tanzania, focusing on training in the recognition and management of hypoxia, as well as the use and care of the Lifebox pulse oximeter. The session was attended by 23 participants from Tanzania as well as Cameroon and Lesotho, all nurse anesthesia providers completing a one-year diploma course.
Sessions involved an array of interactive scenarios to help participants gain skills in using the Lifebox pulse oximeter as an essential monitoring tool for delivering anesthesia safely to their patients.
"After the session, each participant expressed that they now knew how to look after their oximeter properly to ensure it would last them a long time," noted Myles. "It showed me how much value they place on them." 
Each of the 23 participants received a pulse oximeter to take with them to their respective hospitals with the aim of every surgical procedure taking place with monitoring.
You can help Lifebox reach more surgical teams in need of essential tools and training. Click here to find out more.