I was born and raised in Zimbabwe, specifically in Bulawayo the second largest city in the country affectionately known as 'The City of Kings.' For half my life I lived in this beautiful city, with its wide roads, tree lined boulevards and beautiful parks.
Bulawayo was once the country's industrial hub and is still called, 'kontuthu ziyathunqa' in the local Ndebele language, referring to the smoke 'intuthu' that used to billow out of factory chimneys.
I often visit home and still feel inherently connected to my roots despite having moved to the UK at the age of 15. This connection or invisible thread (as I like to think of it) links me to the place I was born, the sounds, the sights, the smells, the people and even the brilliant memories of weekend mornings where my siblings and I would lazily eat our breakfasts in our pjs whilst basking in the sun.
The significance of this connection has shaped many aspects of my life especially my career. I was drawn to the international development sector mainly because of it.
I grew up in a household with two hardworking parents, who were both well employed meaning that my siblings and I were afforded what for many may have seemed like luxuries – good education and healthcare.
Reflecting on this experience has solidified my belief that access to healthcare is a fundamental human right – and has also influenced my career path, as I have worked for a range of global health focused organisations like Lifebox, that are making a direct difference to communities in my home country and around the world.
Since Lifebox was founded 2011 we've distributed over 14,000 essential oxygen monitors and trained anaesthesia providers across 100 countries worldwide in basic, lifesaving skills – making surgery safer for an estimated 10 million people.
In 2012, Lifebox started working in Zimbabwe supporting health workers with this vital equipment and training to enable them to deliver safer surgical and anaesthesia care. Knowing this meant a lot to me when I joined the team in 2015 because I believe that as an immigrant you never lose your connection to home, and I am proud to contribute in some way to the well-being of my family, friends and communities across Zim.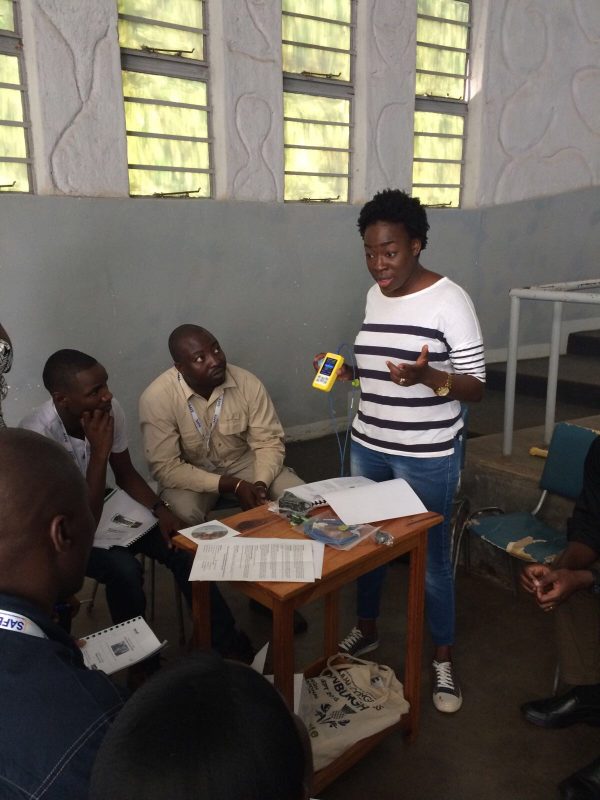 So you can imagine my excitement about Lifebox's recent safer anaesthesia training workshop held in Harare from 10 – 14 March.
This workshop was delivered in collaboration with local and international partners – the Zimbabwe Anaesthetic Association (ZAA), the Association of Anaesthetists of Great Britain and Ireland (AAGBI) and the World Federation Society of Anaesthesiologists (WFSA).
Zimbabwe faces a number of healthcare challenges such as a lack of medical equipment and physician shortages, with a ratio of just 0.08 providers per 1,000 population. So it is imperative for Lifebox to help build the capacity of frontline health workers, so that they can provide safer care for their patients.
Our mission for this workshop was to deliver vital training in pulse oximetry (essential oxygen monitoring) and the life-saving WHO Surgical Safety Checklist – working with a local Zimbabwean faculty. What's more clinicians from Zambia, Uganda and South Africa joined team Lifebox in Zim – promoting regional safer anaesthesia partnerships.
At this workshop we trained anaesthesia providers from across the country and distributed 40 pulse oximeters, equipping these health workers with the tools and skills to deliver safer care in their communities.
I may not have been able to attend this workshop but I was thrilled to hear positive feedback from the team on the ground, like Dr Edson Chikumba, President of the ZAA. He explained that in spite of challenges – "shortages of drugs and even equipment" – our work together is making an amazing difference. "I'm very glad that Lifebox has managed to supply the theatres with pulse oximeters to monitor patients," he told us.
"It is reducing morbidity."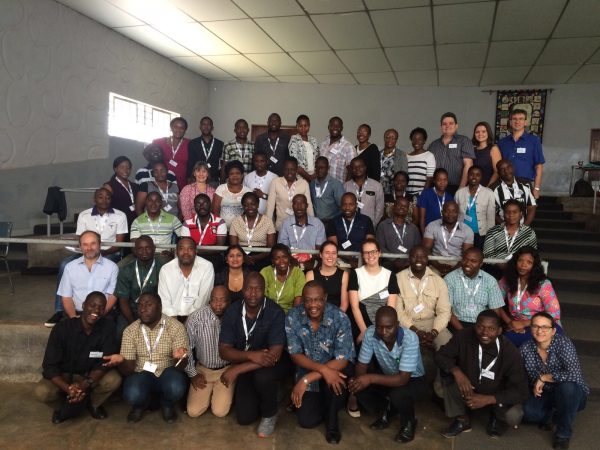 As I reflect on the path that has led me to this point in my life, I am grateful for the invisible thread that continues to motivate me to contribute to achieving safer and better healthcare for all.
For all the latest updates follow #SaferSurgeryZimbabwe on Twitter and Facebook.