The Things That Really Need To Be Done
"We're here today to talk about surgery," said Lord Bernard Ribeiro, vice chair of the All Party Parliamentary Group (APPG) on Global Health, as he welcomed the audience to the Houses of Parliament yesterday. "Not as a luxury, but as something that changes lives."
Past the policemen, across Westminster Hall and over the commemorative plaques marking where Charles I was tried and Winston Churchill laid in state – such rarified air and elegant sandwiches might seem an unlikely setting to talk about the 2 billion people around the world who lack access to essential surgical care.
But for the first time in history more people are dying from surgically-treatable conditions than infectious diseases. The arrow keeps going up, and global surgery is utterly failing to keep pace.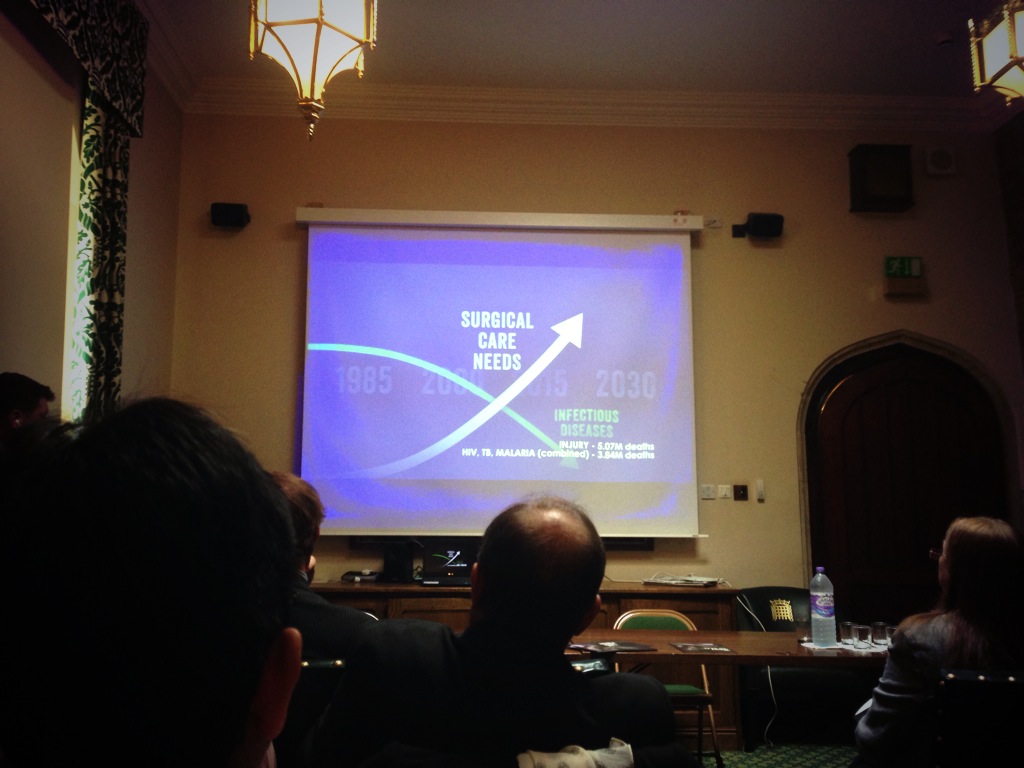 "People are dying unnecessarily, and with great suffering," said Michael Cotton, surgeon, co-founder and chair of the International Collaboration for Essential Surgery (ICES). "It's not necessarily complicated or expensive to deliver essential surgery, it's a cost-effective, one-off intervention with life-long results. These are the things that really need to be done."
Global surgery is in crisis and it's time for global action. It's a thrilling step that politicians and Lords are crossing party boundaries to open the hallowed doors and talk about it.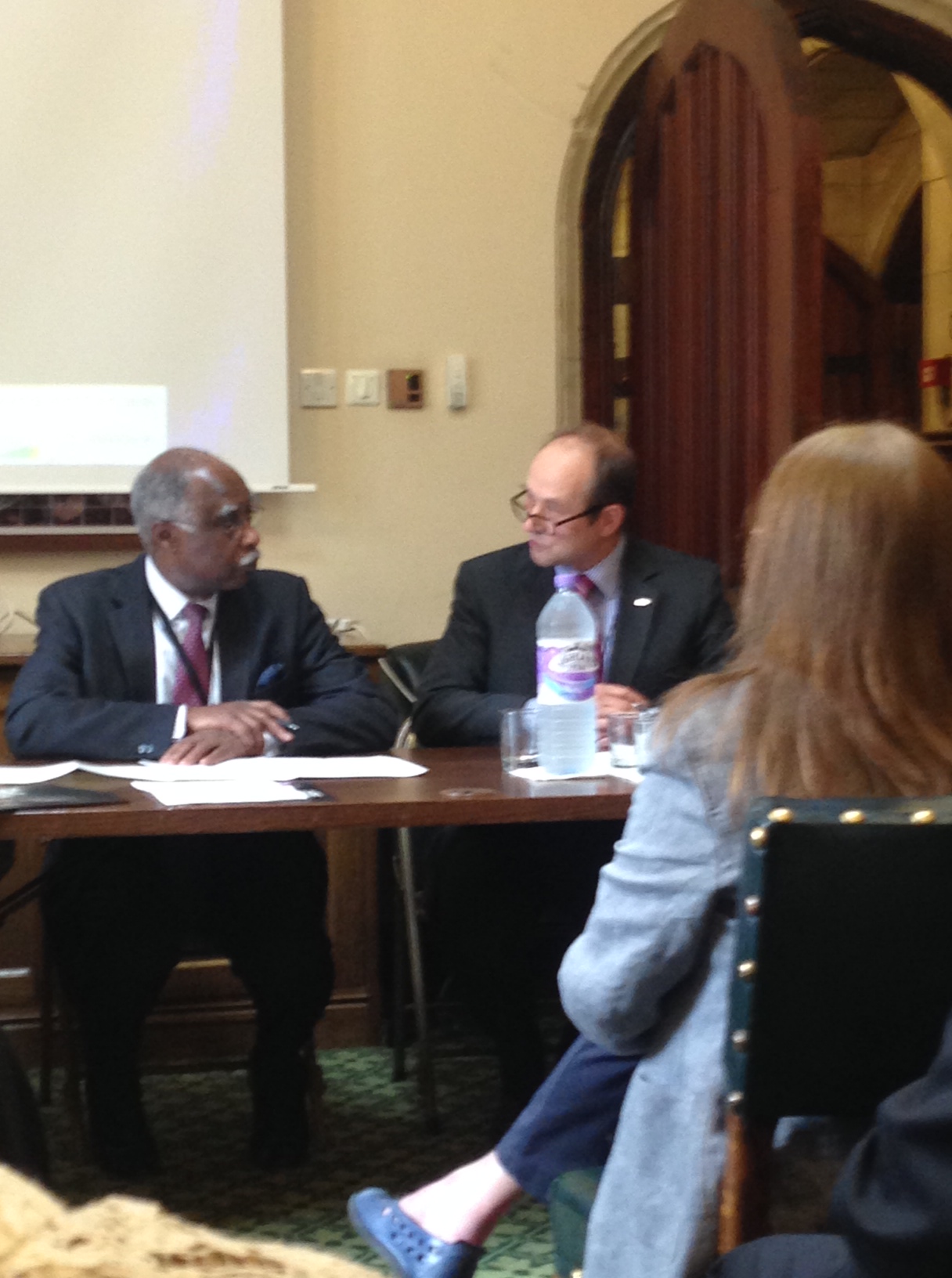 To talk and to listen. The APPGs on Global Health and on Population, Development and Reproductive Health joined forces to host a screening of The Right To Heal, the documentary by surgeon and ICES co-founder Jaymie Henry that puts the spotlight on the people whose lives are wrecked by lack of access to safe and timely surgical – and those who are working to change this.
"I grew up in the Philippines, and have first-hand experience of lack of access to healthcare. But working in 'global surgery' felt increasingly like an idealistic, academic experience. We were looking at it through a second-hand lens," Jaymie explained to Lifebox in an interview for the Make It Zero campaign on International Women's Day.
"I started traveling, and meeting people, talking about their experience of not having access to something so vital. And I thought the gap was really just about letting people know. We become complacent knowing everything for us is working well. But how can you be a human being and stand by, not do something about it?"
Watching Priscilla, a young student in Kenya, talk about her experience of rape, obstructed labour and the resulting obstetric fistula, it feels criminal not to.
[vimeo 88229642 w=500 h=281]
But global surgery has been on the agenda – and largely ignored – for more than 30 years. It needs infrastructure, training, equipment and education – and it needs us to make more noise.
This was a room full of leaders in the field – the Royal Society of Medicine (RSM), the Association of Anaesthetists of Great Britain and Ireland (AAGBI), The George Institute, Tropical Health and Education Trust (THET), and The Lancet which has just hosted the first meeting of its commission on global surgery – asking each other what can we do, what do we do next.
The answer isn't clear, but the imperative is – and as Right To Heal continues its journey across the medico-festival circuit, with screenings across continents – and of course Lifebox Day earlier this year – it's exciting to hear the response, the urgency, the conversation getting louder.
With the MDGs expiring in 2015 it's a vital time to get surgery on the international agenda. We'll leave the politics to our hosts, but it seems to us it's good sense and good rhetoric: lack of access to safe surgery is a global health crisis, but unlike polio or HIV, surgery is its own solution too.
"Surgery is as important as infectious diseases in public health," says Agnes Binagwaho, the Rwandan Minister of Health in the film. "How can you save someone from HIV only to let them die in a road traffic accident?"