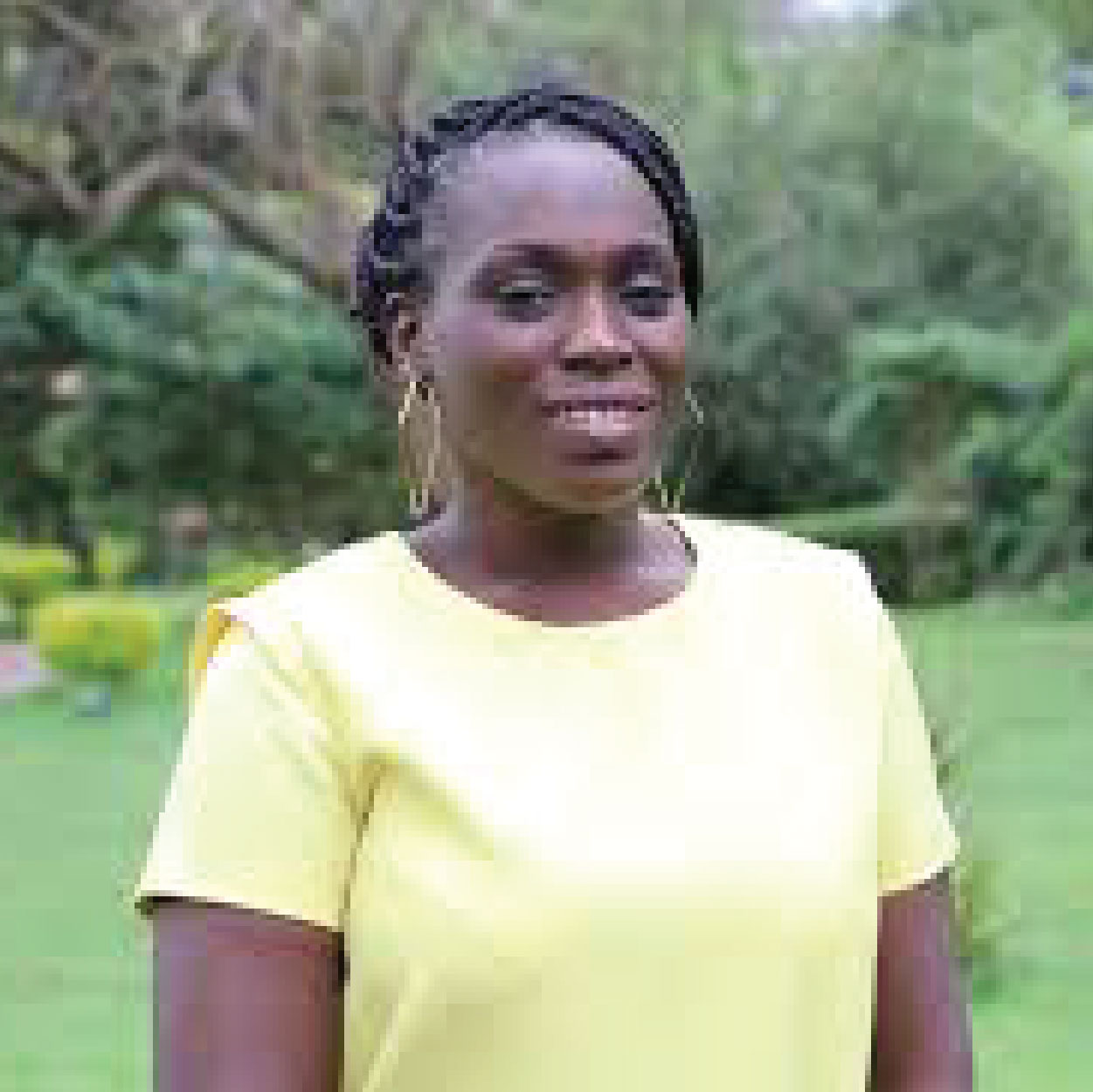 Ukrainian colleagues lead the way for safer anaesthesia
Many thanks to safe anaesthesia champion Dr Kateryna Belka, who helped organise a Lifebox stand for the congress exhibition, delivered a pulse oximetry workshop, and hosted a screening of The Checklist Effect. We caught up with her recently and this is what we learned.
Last month the Ukrainian Society of Anaesthesiologists held its Annual Congress, tell us about it
During 14-16 September the Ukrainian National Congress of Anaesthesiologists was held in Kyiv. More than 800 anaesthesiologists and medical nurses participated in it. During the congress more than 50 members of faculty delivered lectures and workshops.
The congress programme included basic topics in anaesthesiology and intensive care, pain management, as well as topics relevant to Ukrainian medics like organ transplantology and brain death diagnosis problems. During this time the Committee of European Education in Anaesthesiology (CEEA) held a course "Breath and respiration", where 42 anaesthesiologists took part.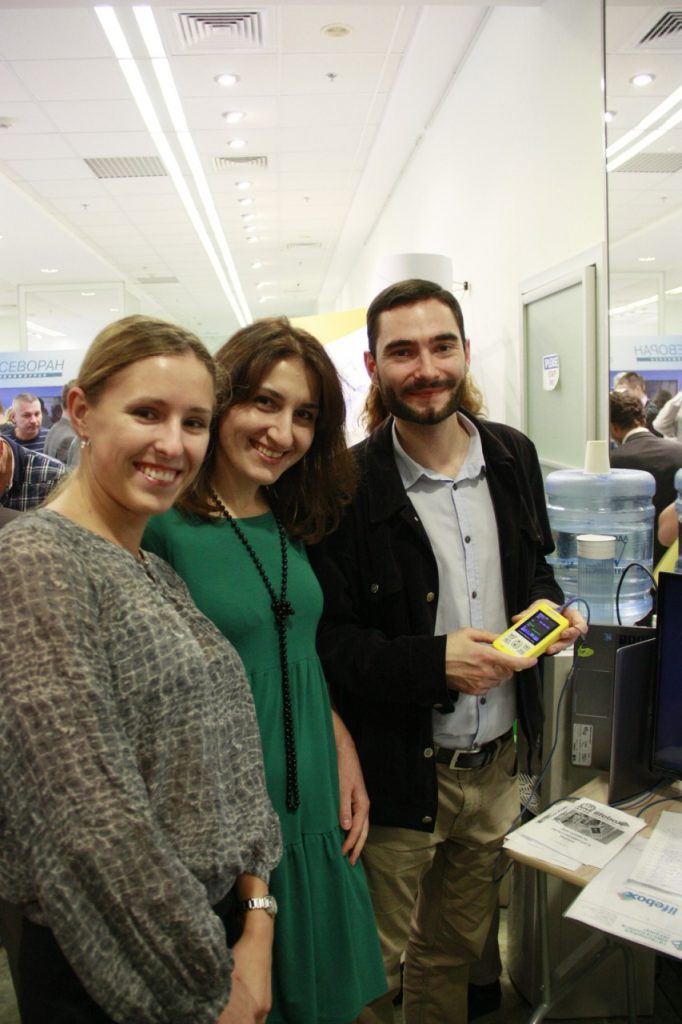 How were you involved in this event, and what did you most enjoy?
I was involved mostly in organizing the CEEA course; also I delivered one lecture during the congress and was responsible for organising the Lifebox session.
What are some of the particular challenges that colleagues are facing in delivering safer anaesthesia in Ukraine?
The challenges are lack of education, especially for medical nurses, lack of technical equipment (oximeters, cardiac monitors, infusion pumps etc) and lack of personnel.
During the congress you also hosted a screening of The Checklist Effect, how did the audience react to the film?
The audience liked the film, and found the issues raised in the film very close to their own practice.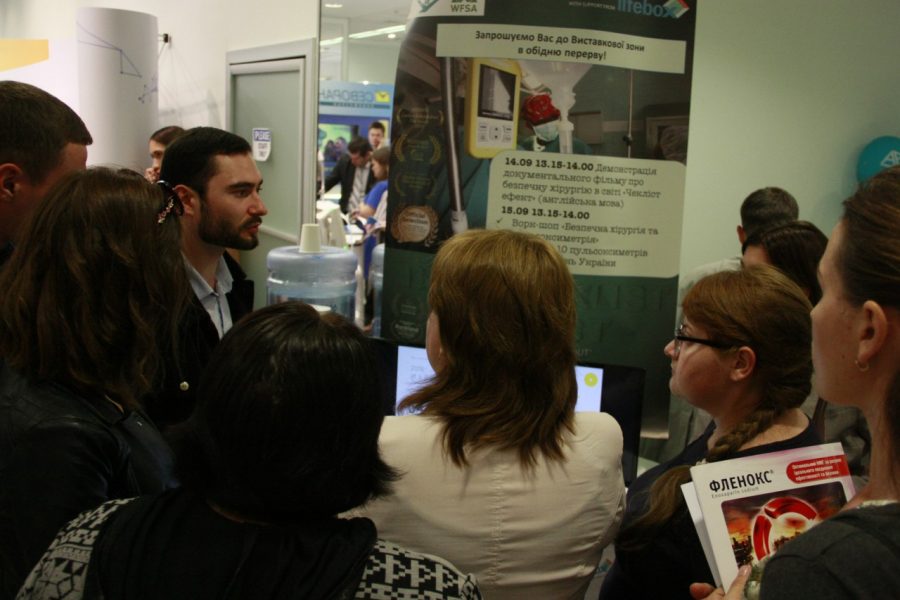 As part of this congress the society also distributed pulse oximeters in collaboration with Lifebox and with support from the European Society of Anaesthesiology (ESA), why are such partnerships important for safer anaesthesia in Ukraine?
It is important because in Ukraine we have deficit of oximeters in most of the hospitals, meaning that it should be one oximeter per patient in surgery or ICU. On average the deficit is 10-20 oximeters per hospital.
What are your hopes for the future of surgery and anaesthesia in your country?
Now medical and educational reforms are coming in Ukraine. We hope that in the near future we will improve basic and continuous education for medical personnel (especially on the question of safety), as well as increase financial support for medicine (salaries and equipment). Now a lot of medical doctors in Ukraine have become informed about Lifebox and their support to make surgery safer, so they can apply for humanitarian help and receive oximeters for their departments.