Anaesthetists London-Dublin ride funds safer surgery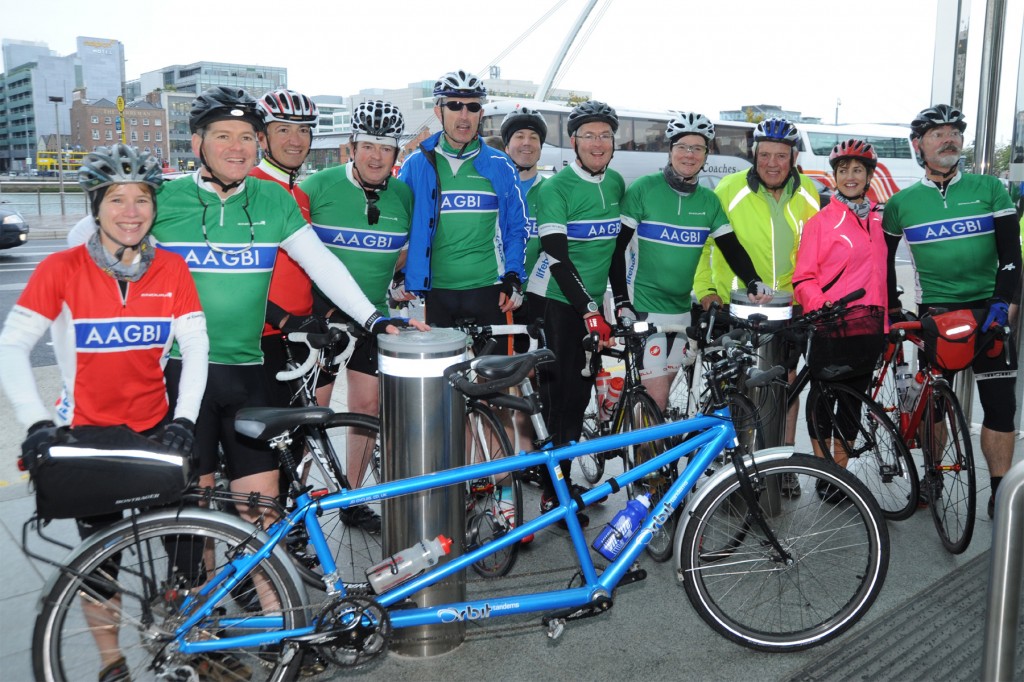 Eight anaesthetists from across Great Britain arrived in Dublin today (17 Sept 2013) by bike, having cycled from the headquarters of the Association of Anaesthetists of Great Britain & Ireland (AAGBI) in London. They are in Dublin to attend the Annual Congress of the AAGBI from 18-20 September 2013. Despite the rain and gale force winds encountered en route, the intrepid group led by AAGBI President Dr William Harrop-Griffiths successfully completed the 400 mile ride in four days, raising over £4,000 for safer surgery and anaesthesia in developing countries.
The funds will support the work of Lifebox Foundation in providing life-saving pulse oximeters and training to colleagues in operating theatres across the developing world. Pulse oximeters, a component of the World Health Organization Surgical Safety Checklist, measure the level of oxygen in a patient's blood during anaesthesia, sounding an early warning alarm if a patient is becoming short of oxygen, providing an opportunity to prevent brain damage, heart failure and in some cases death.
While pulse oximeters are the standard of care in many hospitals, they are critically missing from thousands of operating theatres globally. According to a recent estimate, 70,000 operating theatres worldwide are working without pulse oximeters* and Lifebox works to make these available. The charity has so far distributed over 6000 oximeters to hospitals across 80 countries, ensuring millions of patients' lives are safeguarded during surgery.
Dr William Harrop-Griffiths, President of the AAGBI said: "Our risk of aching muscles, sunburn and windburn from the ride is nothing compared to the 1 in 133 risk patients face of dying from anaesthesia across parts of Africa. We are honoured to help Lifebox in its endeavours to help ensure that no patient dies because basic safety checks and a pulse oximeter were not used during surgery."
"Lifebox is very thankful for the generous support from the AAGBI cyclists which allows us to supply medical facilities around the world with life-saving tools and educational materials," said Atul Gawande, MD, MPH, founder of Lifebox Foundation, Surgeon at Brigham and Women's Hospital in Boston, Professor of Surgery at Harvard Medical School and Professor in the Department of Health Policy and Management at the Harvard School of Public Health. "Lifebox hopes to cut death rates in surgery by up to a half worldwide with increased access to pulse oximetry and use of the World Health Organization Surgical Safety Checklist."