Philip Ongom's old pulse oximeter finally stopped working last February during an emergency caesarian section.
Ask him about that moment and the anaesthetic officer, who has worked at a district hospital in Western Uganda for six years, remembers every detail with agitated clarity.
"[The mother] had had eight pregnancies and five miscarriages – she needed this baby," he said.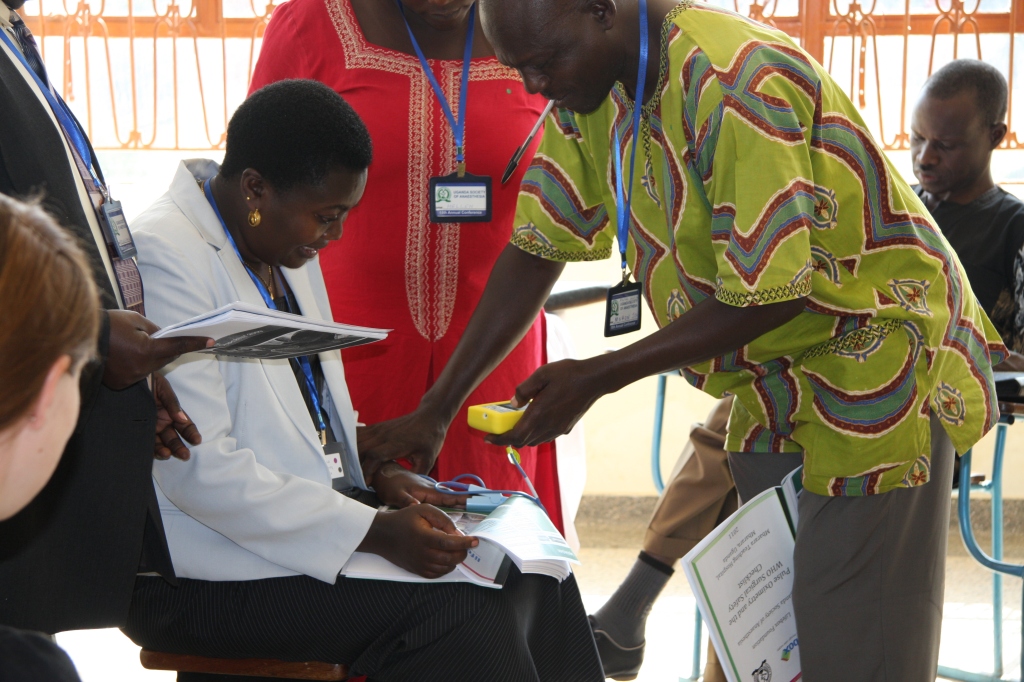 Unaffordable cost, dangerous transport and a tradition of home births mean that women in Uganda are largely reluctant to plan for delivery in a hospital. Often when they do arrive, their condition has long since deteriorated from 'at risk' to 'critical'.
"She came late – the transport was a problem for her – and by the time she arrived, she had a ruptured uterus. But fortunately when we opened her up, we found the baby was alive."
While the surgeon prepared to operate, Philip put the pulse oximeter on the woman's finger, and waited for a reading. Nothing picked up.
"I thought, maybe it was fitting – or her cold hands had interfered with it. At first I didn't know it was a complete breakdown. I thought, maybe her heart has stopped."
"I tried to detach it from the main system, and tried it on myself. It was the same. Then I called my assistant."
"I thought, my God, this is a machine that made my work easier and safer for my patient – what am I going to do?
Now my work will be difficult. Now it will really suffer."
Thanks to your support, Lifebox was able to give Philip a brand new pulse oximetry package. Sensitive to changes in blood oxygen levels of just 1%, the Lifebox oximeter will allow him to focus on his patients without the dreadful anxiety of knowing they could desaturate at any moment without warning. Non-invasive and portable, the oximeter will be used on hundreds of patients over the next few years, and it will, without question, save lives.