The Great Anaesthesia Bake got a boost from the capital this week, as anaesthetists across the country gathered in Westminster for the Association of Anaesthetists of Great Britain and Ireland (AAGBI)'s Winter Scientific Meeting (WSM).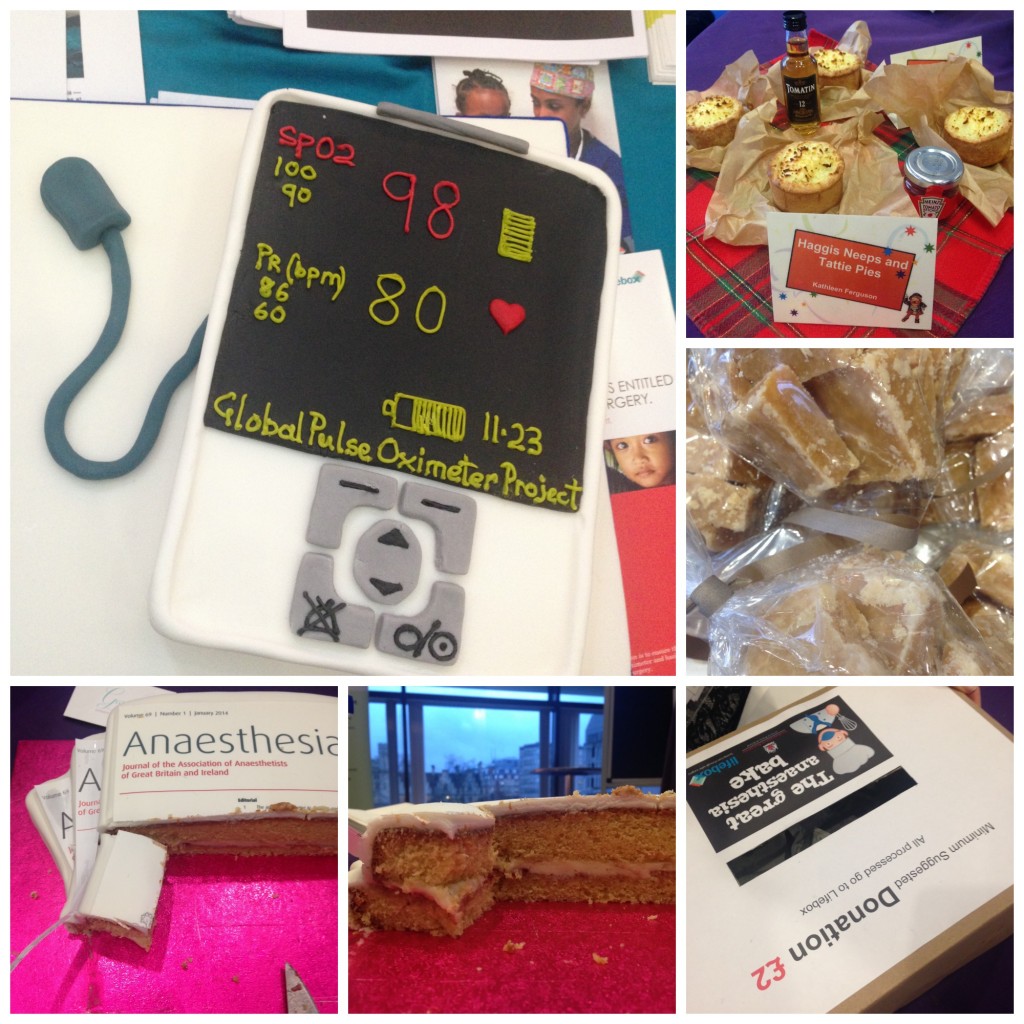 They raised more than £1000 to support the safe surgical work of Lifebox, with a bountiful spread proving not all conference coffee breaks are created equal!
Delegates carved slices off a Victoria sponge Anaesthesia journal, eyed the whiskey accompaniment to the haggis neeps and tattie pies, and placed bids in a silent auction to win a magnificent pulse oximeter cake made by Peterborough City Hospital's ODP and resident baker Maureen Taylor.
The Great Anaesthesia Bake, which encourages departments across the country to bake their way to safer surgery, has so far raised nearly £19,000 for Lifebox. Thank you to everyone who put their money where their mouth is and made the afternoon such a success!