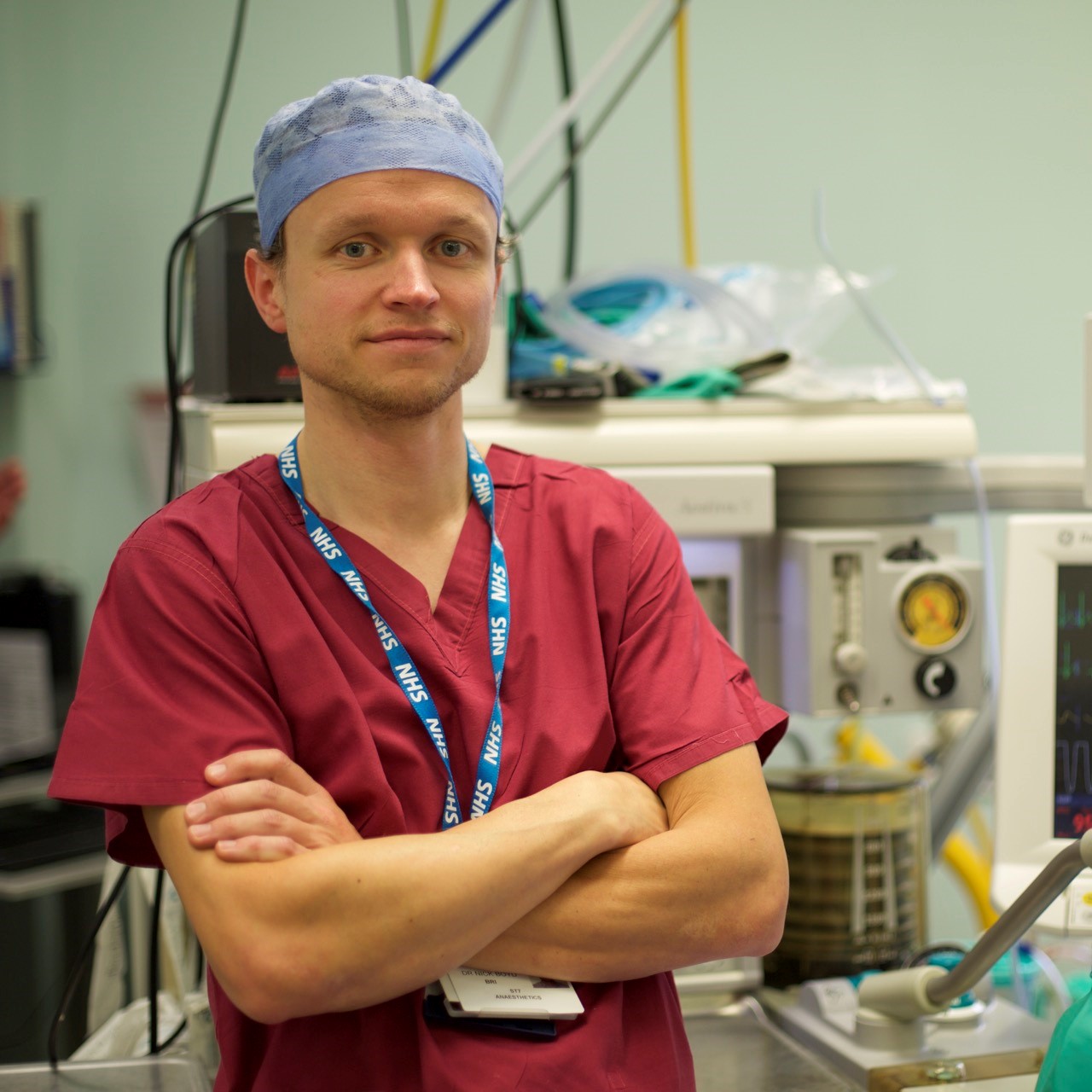 To mark World Pneumonia Day on 12 November we're delighted to share an interview with consultant anaesthetist and Lifebox Research Fellow, Dr Nick Boyd, who is part of a team working to enhance the Lifebox oximeter and neonatal probe for diagnosis of pneumonia in children under five.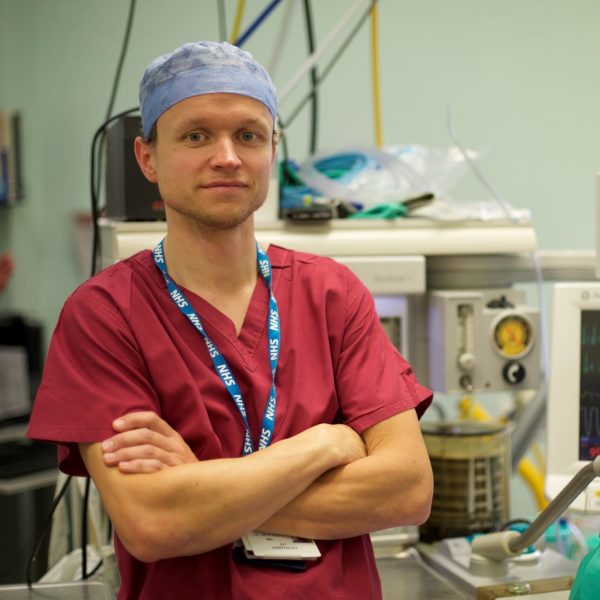 Over the year's you've supported Lifebox's training workshops, follow-ups and oximeter distribution in Uganda, what motivated to get involved?
Since working in a rural hospital in India as a medical student, I realised how privileged we are to have a health system like the NHS in the UK, and how many advances in medicine were not being seen in lower resource settings. I decided to pursue a career in anaesthesia and during my training in the UK I was fortunate to work with a couple of senior consultants who were involved in projects in sub-Saharan Africa and with Lifebox projects. I took the opportunity to work in Uganda towards the end of my training and it was here that I saw the incredible work that Lifebox were doing. The project was making a real difference to anaesthetic providers working in complete isolation and was clearly making surgery safer for patients. Having seen this first-hand, it was an easy decision to get more involved.
As an anaesthetist, why do you think it's important to support colleagues in low-resource settings?
Anaesthesia is often a forgotten part of medicine. In many parts of the world, an anaesthetic is administered by technicians with minimal training. As a result, it is often not an attractive speciality for young doctors to pursue, despite the huge responsibility of making a patient unconscious and looking after them during a surgical procedure. I feel it is our duty to work with all anaesthetic providers in these settings, who are often undervalued and under-resourced, and to encourage young doctors to consider anaesthesia as a career. It is these educated and motivated individuals who will develop the anaesthetic services in their country and I feel it is our role to support them in doing so. By far the most rewarding and encouraging aspect of the work I am doing is the support networks that result from many of our projects. These anaesthesiologists are the future of safe anaesthesia in their countries.
You are also part of the team working to enhance the Lifebox pulse oximeter and probe for diagnosis of pneumonia in under-5s. Why is this an important project and who will it benefit?
Mortality from pneumonia is now the leading infectious cause of death in children under five years old in sub-Saharan Africa and Asia. Pulse oximetry can help identify children who are most unwell and WHO guidelines now recommend the use of pulse oximetry to identify these higher risk children. However, pulse oximetry probes for young children and newborn babies have traditionally been designed as single use and, like most medical equipment, are aimed at higher resource settings. This is completely impractical for lower income countries. Lifebox has already shown that they can make simple, rechargeable, robust pulse oximeters for use in theatres in low resource settings but the current probes are not ideal for use in young children.
This project, funded by the Bill & Melinda Gates Foundation, is about improving the current pulse oximeter and to design a suitable reusable probe for use in this group of patients. The potential benefit could be huge – it will have implications for many users from community healthcare workers diagnosing paediatric pneumonia, to hospital staff titrating oxygen therapy but will also be important for use in other areas such as anaesthesia.
You travelled to Malawi recently to observe use of a prototype of the new under-5 probe, as part of the design process. How did you find this experience?
The focus groups in Malawi allowed us to get feedback from the healthcare workers who will be using this pulse oximeter and probe. We were able to bring one of the engineers designing the new probe with us and this gave him the opportunity to see how the different prototypes were being used, get feedback and modify the design for future prototypes. One of the strengths of this process has been the ability to get feedback from frontline healthcare workers on our work and it has been a real privilege to be part of such a project.
What does safer anaesthesia mean to you?
To me, safer anaesthesia means a focus on each individual patient who needs an operation and striving to make this process as safe as possible. It means having access to anaesthesia and surgery when needed, ensuring that this is free (or at least affordable) and that the team have developed a system that is focused on high quality care and safe from errors. Many of the steps to safer anaesthesia are simple ones, such as routine use of the WHO Surgical Safety Checklist and pulse oximetry, but it requires the whole team to work together to make care safer for their patients.