Lifebox Leadership Team
We are a small, dynamic global team, working with our network of partner clinicians to make surgery and anesthesia safer across the world. The Lifebox Leadership team provides strategic leadership to Lifebox.
Kris Torgeson
Global CEO
Kris Torgeson
Kris has worked in the global health and humanitarian sector for more than 20 years. Prior to joining Lifebox, Kris worked with Médecins Sans Frontières/Doctors Without Borders (MSF) for over 14 years, including serving as the organization's Secretary General from 2008 to 2012 and as part of MSF's Ebola response team in Liberia in 2014. Kris sits on the board of the Drugs for Neglected Diseases Initiative (DNDi) North America, and is a former board member of All Out and The Alliance for International Medical Action (ALIMA) USA where she was also Founding Executive Director.
Kris holds a B.A. with honors in East Asian Studies from Wesleyan University, an M.Phil in Chinese language and literature from Columbia University, and an MSc in Public Health from the London School of Hygiene and Tropical Medicine. Kris is part of the Lifebox leadership team.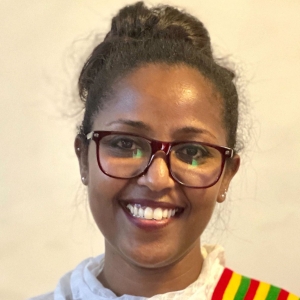 Senait Bitew Alemu
Head of Programs East and Southern Africa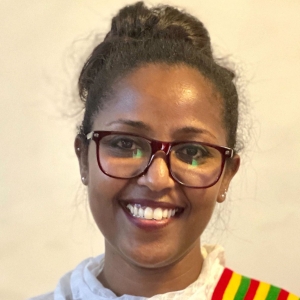 Senait Bitew Alemu
Senait is a passionate public health professional and oversees the design and delivery of programs and strategic plans for Lifebox in East and Southern Africa. Senait also manages key partnerships across the region and leads Lifebox staff in Ethiopia. A nurse by training, Senait has extensive experience working in the hospital and healthcare sectors. Prior to joining Lifebox, Senait worked as a Public Health Consultant, and has previously worked at Jhpiego as a Prevention of mother-to-child transmission (PMTCT) Advisor as well holding various roles with organizations including Médecins Sans Frontières, AIDS Resource Center, and Intrahealth International.
Senait earned her nursing degree from Gondar University, and her MPh from Addis Continental Institute of Public Health (ACIPH). Senait is part of the Lifebox leadership team.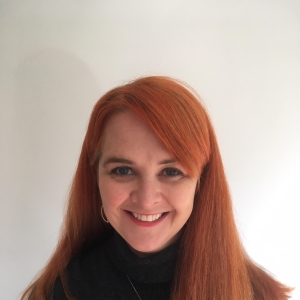 Katie Fernandez
Chief Programs Officer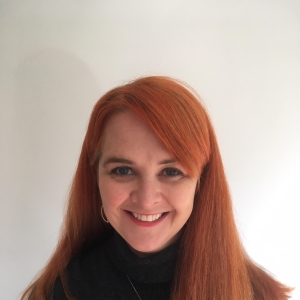 Katie Fernandez
As Chief Programs Officer Katie oversees the development and implementation of Lifebox's safer surgery and anesthesia work globally – providing overall strategic and operational leadership for program and partnership design and implementation. Katie has worked in the development and humanitarian sectors for over 15 years. She has coordinated and supported the management and implementation of programs covering a broad range of themes, including health, livelihoods, gender, HIV and AIDS, governance and humanitarian response.
Katie holds a B.A. with Honors in Law from the University of Cambridge and an MSc in Development Studies from the School of Oriental & African Studies at the University of London. She is also a PRINCE2 accredited Project Manager. Katie is part of the Lifebox leadership team.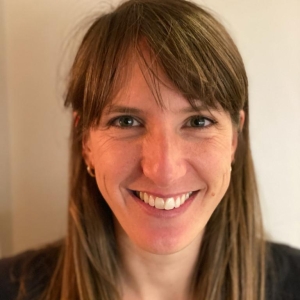 Kitty Jenkin
Director of Communications and Marketing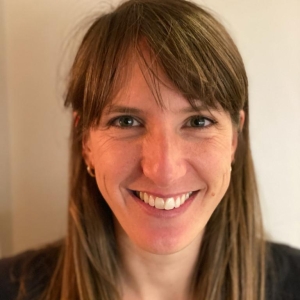 Kitty Jenkin
Kitty leads the development and implementation of all aspects of Lifebox's global communications and marketing strategy. Kitty is responsible for setting the vision of Lifebox's communications and marketing, developing and managing the global communications team and implementing strategies to build awareness of Lifebox and partner activities worldwide. Kitty previously managed Lifebox's programs in Latin America and oversaw the development of Lifebox's programs in India. She joined Lifebox from an award-winning environmental charity where she led the charity's programs and communications. She is a prolific writer and has had pieces published in numerous publications. Kitty holds a First-Class Bachelor's degree in Philosophy from the University of Exeter. She is part of the Lifebox leadership team.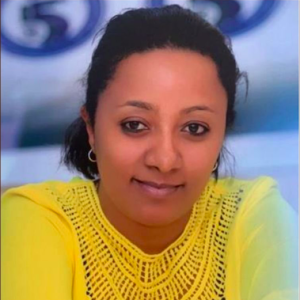 Dr Tihitena Negussie Mammo
Global Clinical Director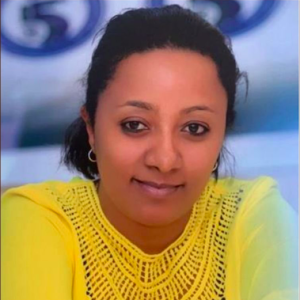 Dr Tihitena Negussie Mammo
Dr. Negussie is responsible for the clinical content, relevance, and quality of all Lifebox programs delivered globally and oversees a diverse team of perioperative clinicians and fellows working in Africa, Asia, and Latin America.
Tihitena is a consultant general and pediatric surgeon and worked at the Tikur Anbessa Specialized Hospital in Addis Ababa, Ethiopia for more than 14 years. She has served in different leadership positions including as Chair of the National Continuing Professional Development (CPD) in Ethiopia, Coordinator of the CPD centers at Addis Ababa University's College of Health Sciences, and the Ethiopian Medical Association (EMA). Tihitena is part of the clinical team that developed Lifebox's Clean Cut Program in Ethiopia and sits on the Lifebox leadership team.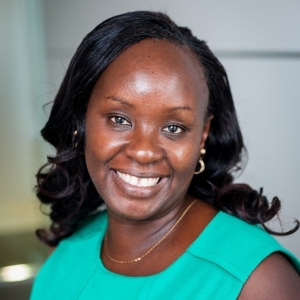 Judy Ngugi
Chief Finance and Administration Officer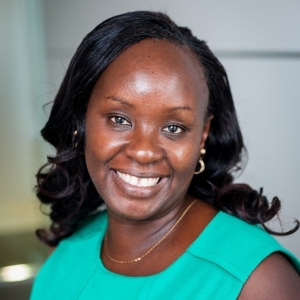 Judy Ngugi
Judy Ngugi is an operations and finance executive with more than twenty years of experience working in the development sector with roles at a variety of international non-profit organizations and foundations, including International Livestock Research Institute – Kenya, Kenya Human Rights Commission, and Helen Keller International. Judy joins Lifebox from Gatsby Africa where she was Deputy Director for Operations and Finance.
As Chief Finance and Administration Officer for Lifebox, Judy is responsible for all aspects of Lifebox's finances, governance, and administration worldwide and works closely with the global team and trustees to put in place robust financial and administrative management systems to support Lifebox deliver on its objectives. Judy is part of the Lifebox leadership team.
Judy holds a Master of Business Administration in Finance and Strategic Management from the University of Nairobi, Kenya and a Bachelor of Commerce in Accounting from Kenyatta University, Kenya.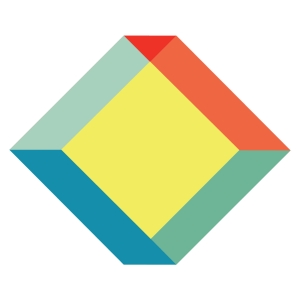 Zainab Vally
Head of Finance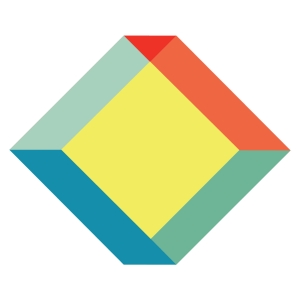 Zainab Vally
Zainab is a qualified accountant with over a decade of finance experience, most recently as Finance Manager with Heifer International South Africa, where she also oversaw IT and operations. Zainab provides robust financial and management accounting, financial consolidation, and ensuring compliance with local financial regulations worldwide. Zainab also plays a critical role in supporting the coordination of all aspects of Lifebox operations and administration worldwide.