All of us deserve safe practices
Anesthesia provider, William Baraka, on patient safety and pulse oximetry in the Democratic Republic of Congo
"I don't like to see people suffer pain. I wanted to help, so I decided to become an anesthesia provider because in my province, anesthesia care is not well developed. My sister passed away at a hospital in Kigali because of anesthesia related complications. Her death really touched me, and I wanted to avoid that happening again. 
There have been incidents here. A child died during circumcision because of a lack of equipment and monitoring and the anesthesia team was blamed for this. It really pushed me to focus on the safety of patients. I am very happy to see that from the moment I decided to provide safe anesthesia care, we no longer have many complications, and the mortality rate has reduced. Surgery is now safer in my hospital than it was before.
Pulse oximetry is a standard of safe care for monitoring oxygen during anesthesia. There is one case I still remember vividly. I was in Burundi, working in an operating room in Gitega province. There was a power cut, we had no electricity, but our Lifebox pulse oximeter was fully charged. We used it to monitor the patient and the surgery was safer. That patient was saved and from that day I will not miss having a pulse oximeter in my box. 
When I hear a pulse oximeter I don't feel well, it breaks me down, but I just have to check it. The situation here is not good in some hospitals. Some hospitals in town are using pulse oximeters but many hospitals in the remote areas don't have them. I was in one of the far-off areas in the province recently and they can't afford pulse oximeters. They don't have one, even when they need it. Although the WHO protocol for security and safety requires pulse oximeters, most hospitals in rural areas don't have them because they are working with limited resources. We try but we don't have pulse oximeters. 
Having organizations like Lifebox in the Democratic Republic of Congo will help. When I returned from my studies abroad and asked about Lifebox, they said they don't know. Lifebox can support, especially the hospitals in rural areas. They have more needs than the hospitals in town. All of us deserve safe practices. I wish to see all operating rooms having a pulse oximeter to improve the safety of patients. It is a must to respect the WHO protocol and having pulse oximeters is a must."
— William Baraka, anesthesia provider at the BIOGLODI Medical Center, Bukavu, South Kivu province, Democratic Republic of Congo 
Lifebox has distributed more than 400 pulse oximeters in DRC, with half of these to support the COVID-19 response. 
Read more accounts from anesthesia providers on the frontline of patient care in our report 'A Critical Gap'.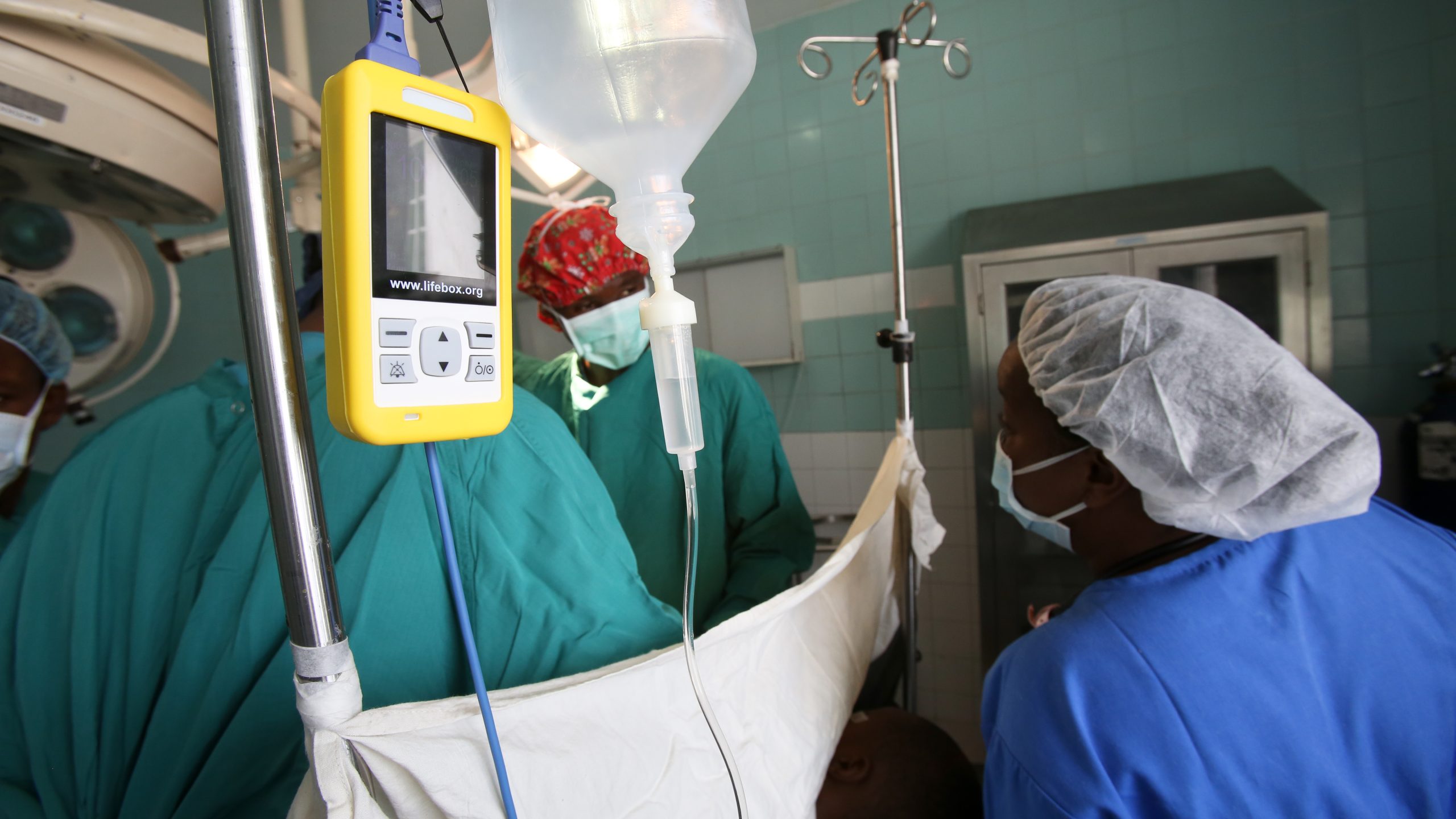 Donate to equip an anesthesia provider like William with a pulse oximeter
A donation of $250 will provide an anesthesia provider with a pulse oximeter for essential patient monitoring - making hundreds of operations safer for patients each and every year. Donate and save lives.
Make a donation