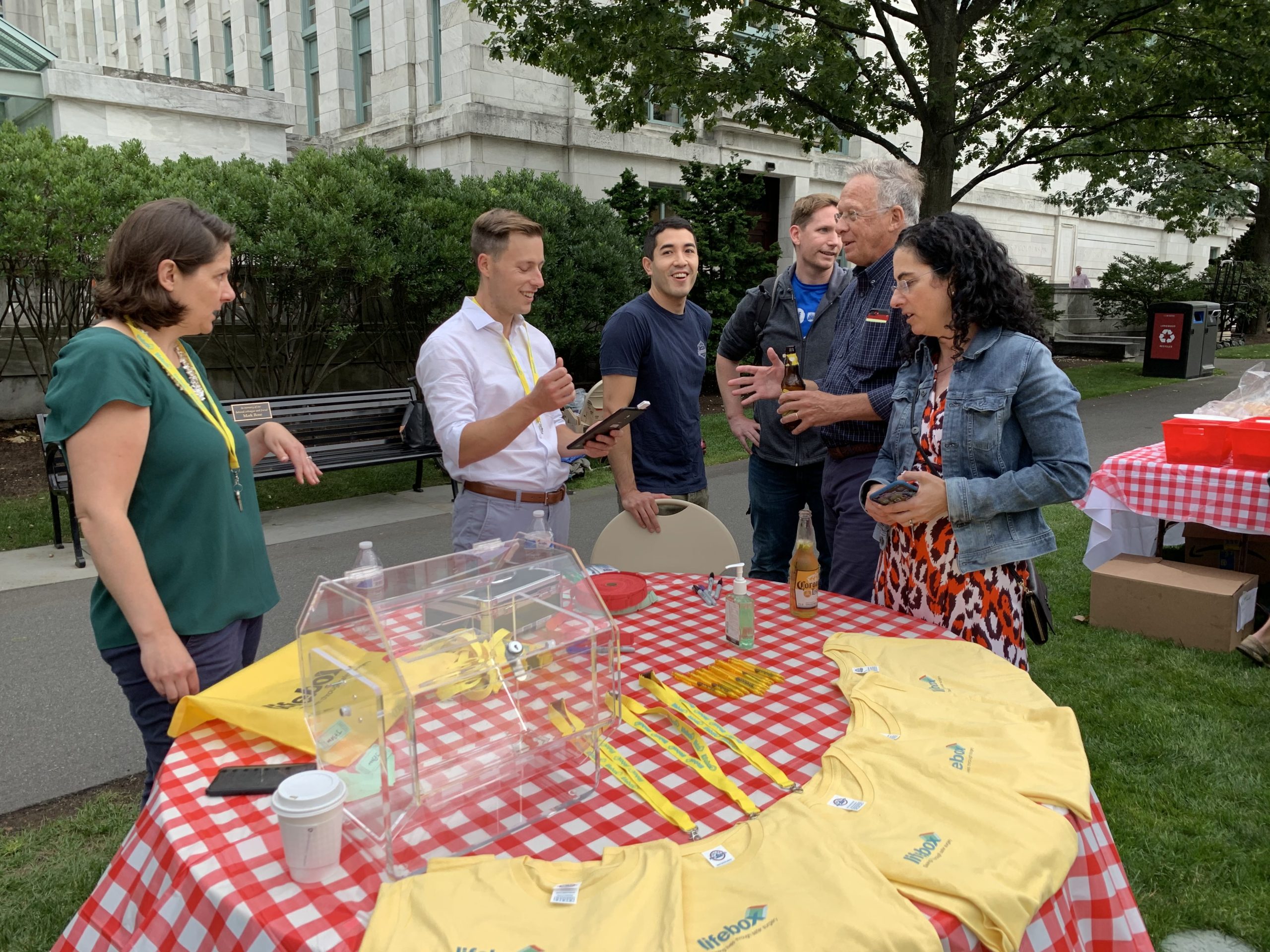 Anesthesia Residents in Boston Rise to the Challenge!
The arrival of September here in New England brings with it a chill in the morning air, a switch from drinking iced coffee to a hot pumpkin spiced latte, and fresh pies with lots of whipped cream, although not necessarily for eating…
I had the pleasure of attending Beth Israel Deaconess Medical Center's Department of Anesthesia, Critical Care and Pain Medicine's picnic in Boston on September 10th, where the food, drink, and company was plentiful, as was fundraising for Lifebox.
Since the summer, the ASA-Lifebox Resident Challenge has really picked up momentum.
Currently leading the Challenge is the University of Miami: Jackson Memorial Hospital anesthesiology residents, who have raised over $7,000! Lifebox is extremely grateful for the work that residents across the United States are doing for our programs—the impact it will make in operating rooms around the globe will be massive.
As part of the ASA-Lifebox Resident Challenge, the BIDMC anesthesiology residents held a pie-in-the-face fundraiser: individuals donated to Lifebox in the name of a BIDMC faculty member they wanted to see take a pie—extra whipped cream—to the face in front of their residents, other faculty, and many, many cameras.
The BIDMC residents raised an incredible $3,500 for Lifebox with this event alone. A very special thanks goes to Megan Krajewski, Frankie Powell, and Scott Zimmer for handling the planning and logistics of the event.
"We thought it would be a great way to raise money for Lifebox" said Megan. "It's important to remember that we can all help make safer surgery in little ways or big ways, like putting a pie in your boss' face!"
Lifebox trustee, Dr. Alex Hannenberg announced at the picnic, events like this "put the fun in fundraising!". Shortly after being pied in the face, Dr. Hannenberg exclaimed "anything for Lifebox!".
We are so excited to see what other fundraisers the other registered anesthesia programs will put on as the ASA-Lifebox Resident Challenge continues. Together, Lifebox, the American Society of Anesthesiologists, and anesthesiology residency programs across the United States are closing the global pulse oximetry gap. Here's what you can do to support them.
-Joey Santore
Looking to join the 2020 Challenge? Email Joey at [email protected]