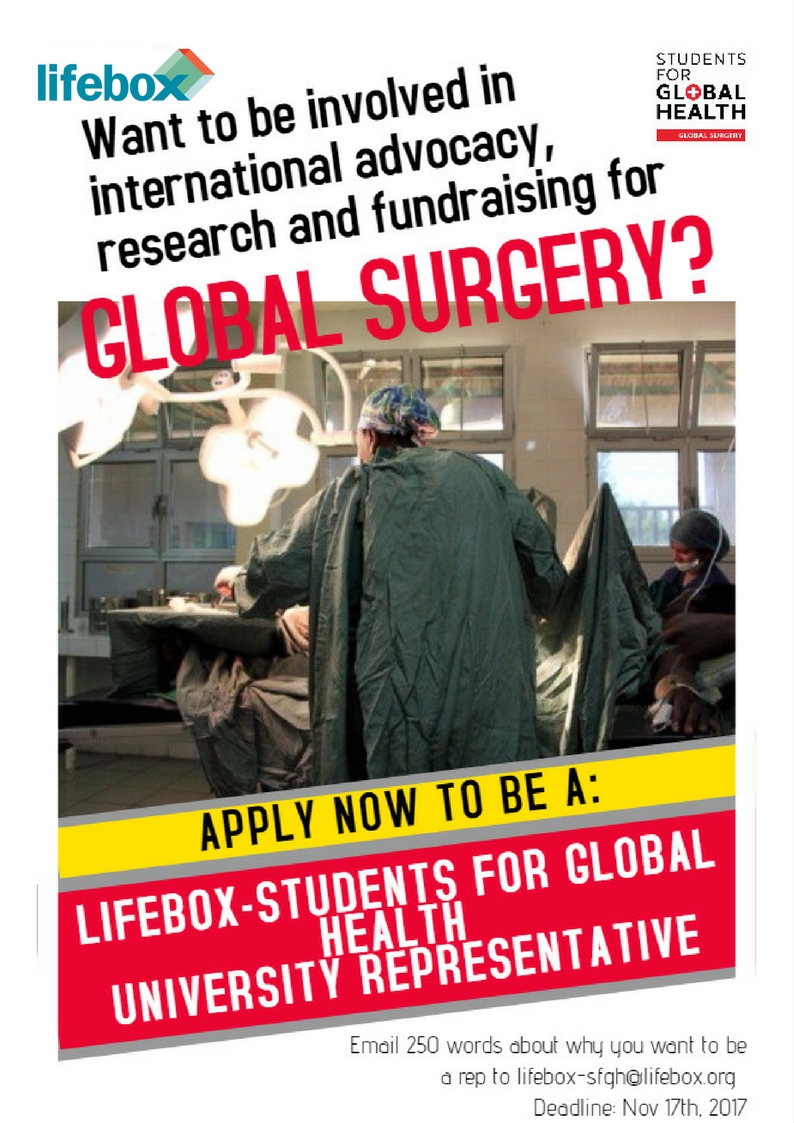 Calling all students: take the lead in global surgery at your university
Offering students with a passion for global surgery opportunities to engage and lead in this critical and emerging field.
Through hosting and attending events, spreading the word on campus and raising funds to support Lifebox's safer surgery work around the world, our Reps are making a real difference to the lives of surgical patients and providers in low-resource settings.
So if you're a UK based student, interested in international advocacy, fundraising and research for global surgery, make sure to get involved! Simply email a 250 word essay in answer to the question below:
Why do you want to be a Lifebox-Students for Global Health University Rep?
Submit your application to – [email protected]  by Friday 17 November 2017!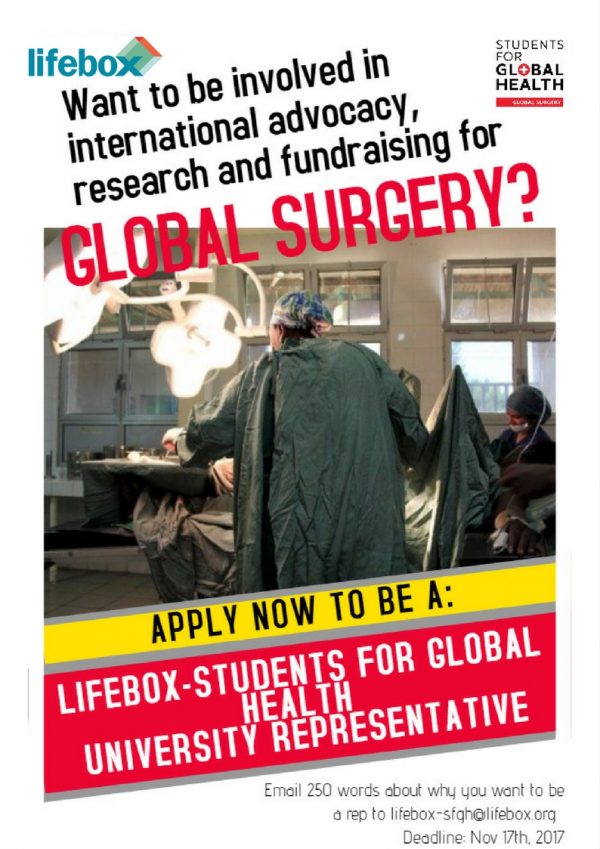 Meet some of our current Reps here, to learn more about what they've been up to over the past year – and don't miss your chance to start building your career in global health.