The Checklist Effect at Emory
Student groups who see global surgery in their future, OR teams curious to see how hospitals around the world are introducing the WHO Checklist, armchair travellers ready to rove from Uganda to Mongolia – get inspired by Emory med student Zayan Mahmooth's reflection below, and click here to get started!
"On October 9, 2017, people from various schools that make up Emory University, and the wider  community, gathered at the Emory School of Medicine for "Global Health and Surgery – The Checklist Effect film screening and panel discussion."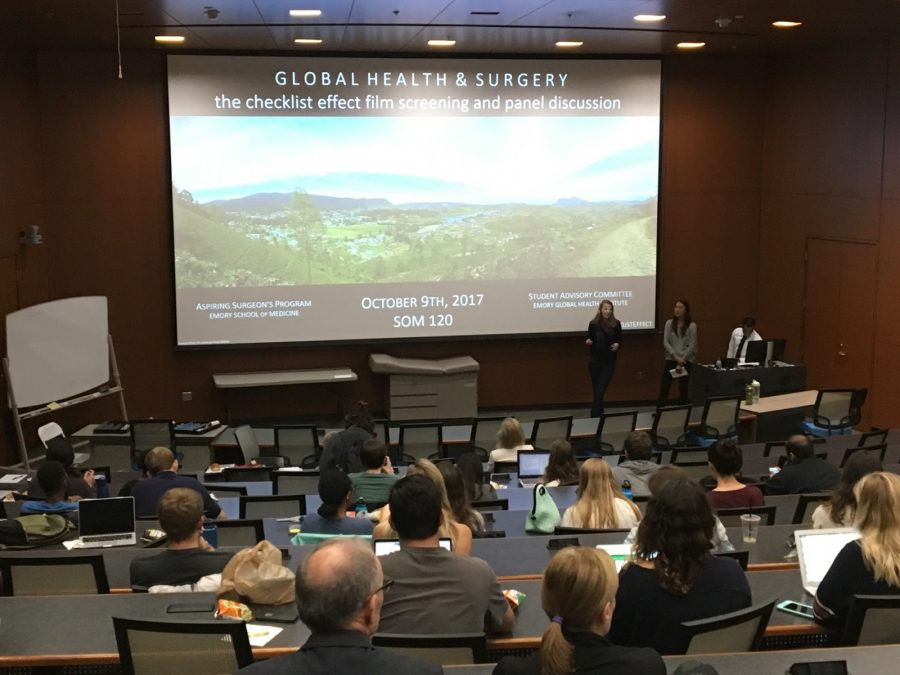 Co-hosted by the Aspiring Surgeon's Program from the medical school, and the Student Advisory Committee from the Emory Global Health Institute, the event brought this award-winning documentary to a campus with a strong connection to global health.
Just steps away from the CDC, and the location where the first person with the Ebola virus was treated in the US, there was plenty of interest on display for a lesser known and highly underappreciated, topic – access to safe surgery and anesthesia worldwide.
More than 5 billion people around the world lack access to safe, timely and affordable surgical care. This disparity, and how a seemingly simple 19 item checklist developed by the World Health Organization makes a difference, was the focus of "The Checklist Effect," filmed in seven countries, produced by Lifebox and directed by Collaborate: ideas & images.
I had the privilege of moderating a panel discussion afterward, comprising Dr. Arnold Berry (anesthesiology), Dr. Joe Sharma (general and endocrine surgery), and Dr. Sandra Hobson (orthopedic surgery). They were all in different career stages, ranging from professor emeritus, to attending, to resident – and each brought with them their unique global health experiences and perspectives.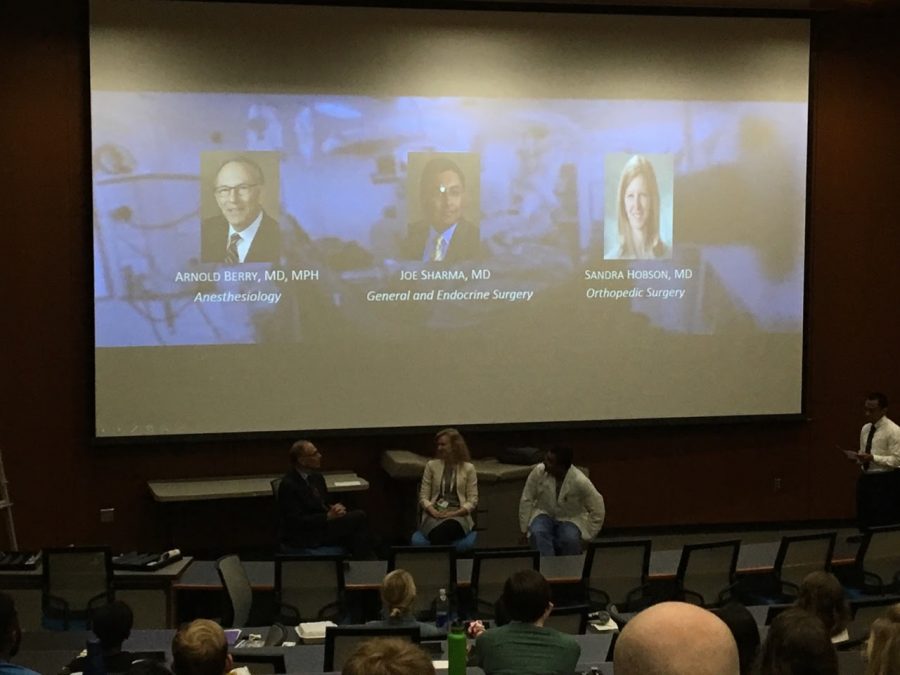 Questions touched on what types of contributions are sustainable, the discrepancy between specialist training here in the US and the need for more flexible generalists abroad, the brain drain, economic and other factors outside of medicine that play a large – if not larger – role in access, and what a career in global surgery or anesthesia would look like.
The panelists' answers all seemed unified in highlighting the importance of local ownership of the problem for a sustainable solution. They had varied suggestions on how the audience, made up mostly of future health professionals, could contribute to this effort. There was discussion that while we talk of global health generally, the solution to each country is going to be unique to that country due its own history and socio-cultural, economic, and political context. The importance of developing specialized knowledge that can then be taught to other programs was noted as being often overlooked. And it was also suggested that the need for safe surgery is so great that anything that one can contribute, whether that is volunteering on international trips, working on health system changes, or raising funds and awareness in your own community, will be valued.
The strong turnout at the event showed there is an interest to learn more about surgery and anesthesia's role in global health. The film was able to answer the audience's curiosity by bringing awareness to the massive disparity in access to safe surgery.
As awareness and interest in the topic grows, we can expect more students in clinical and public health professions to be drawn to explore innovative and sustainable solutions to address the problem. And perhaps some of these future solutions will be as humble, but at the same time as far-reaching, as a 19 item checklist."
Zayan Mahmooth
MD Candidate at Emory University School of Medicine