…who have just won an ABPCO Excellence Award, for best event by an in-house conference organiser.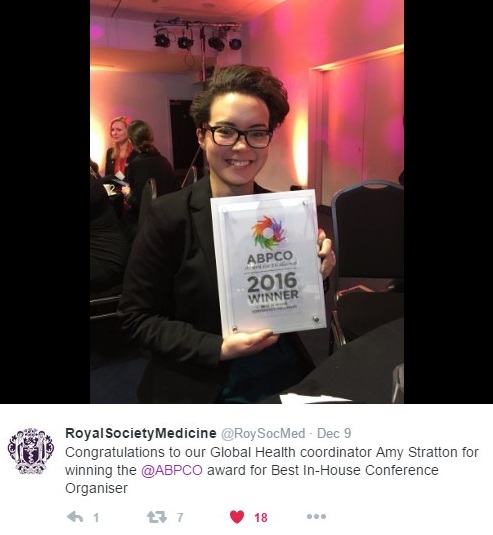 BeyondBORDERS introduced more than 300 new and future clinicians to the opportunities and challenges of this urgent, emerging field.
"As a leading voice of the healthcare community at home and abroad, the RSM immediately recognised the importance of such an innovative event and was delighted to organise BeyondBORDERS in association with Lifebox and Medsin: Two organisations that speak directly to the future of global surgery and anaesthesia," said Mr Babulal Sethia, President of the RSM.
Certainly it was a huge undertaking that could only succeed through a collaborative approach. Lifebox was honored to play our part, and through the Lifebox-Medsin rep scheme, we continue to build on these essential links with the future of global surgery – today.