The 70,000 global pulse oximeter gap keeps us busy. Not a day goes by without a Lifebox oximeter winging its way across earth and sea and sky to anaesthesia providers in the most remote hospitals worldwide, delivering life-saving surgery without this life-saving equipment.
But some days the skies are heavier than others!
In October 2013, we sent a donation of 320 pulse oximeters to Ghana, to support safer monitoring across every government OR and recovery setting.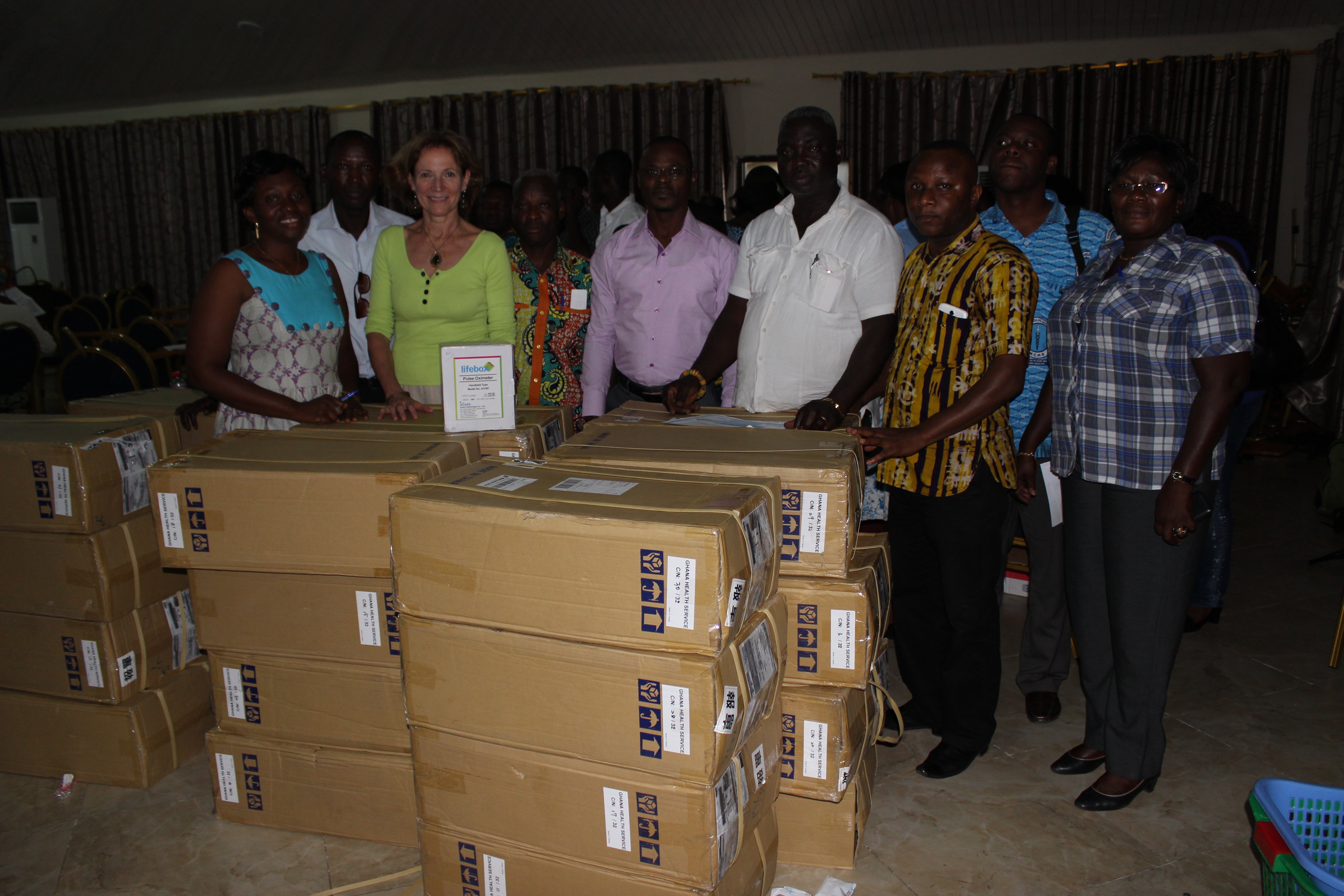 Lifebox is a small team, and countrywide programme like this stand on the shoulders of giants. We had incredible partners – the Ghana Association of Nurse Anaesthetists (GANA) and Ghana Health Service (GHS), and well-named champions: Dr Thomas Anabah, consultant anaesthetist and intensivist at Tamale in the northern region of Ghana, and Dr Malvena Stuart Taylor, consultant anaesthetist at Southampton University Hospital (and G.A.S. Partnership colleague, which has strong educational and training links with the Upper East Region of Ghana).
We joined forces at GANA's 10th Biennial National Conference in Koforidua. 167 nurse anaesthetists attended workshops in oximeter maintenance, hypoxia guidelines, logbooks for ongoing learning and the WHO Surgical Safety Checklist – where this all began.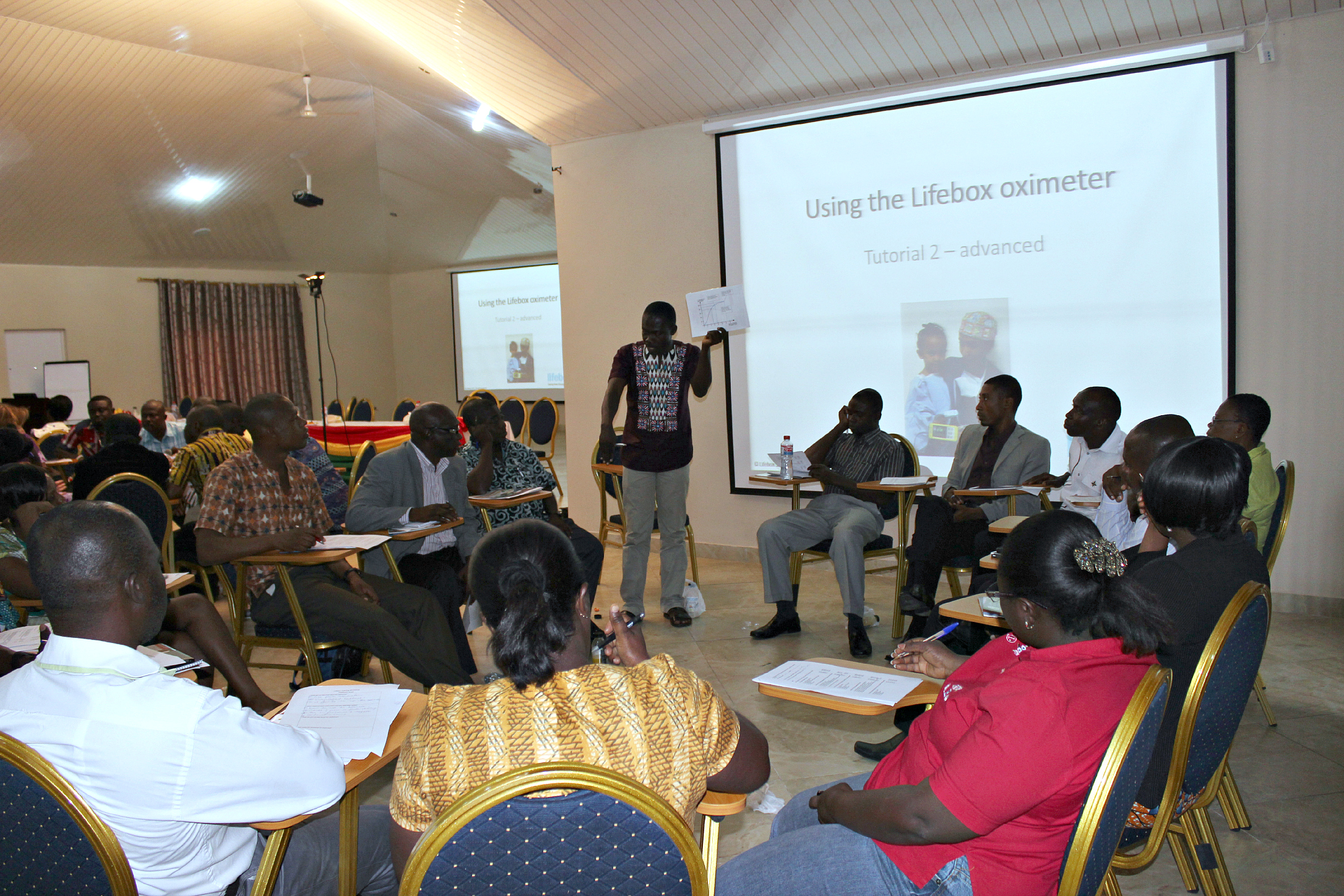 Lives are saved by the anaesthesia provider who understands the physiology and the utility of oxygen monitoring, not the inanimate machine – so training is an essential component of any Lifebox distribution project.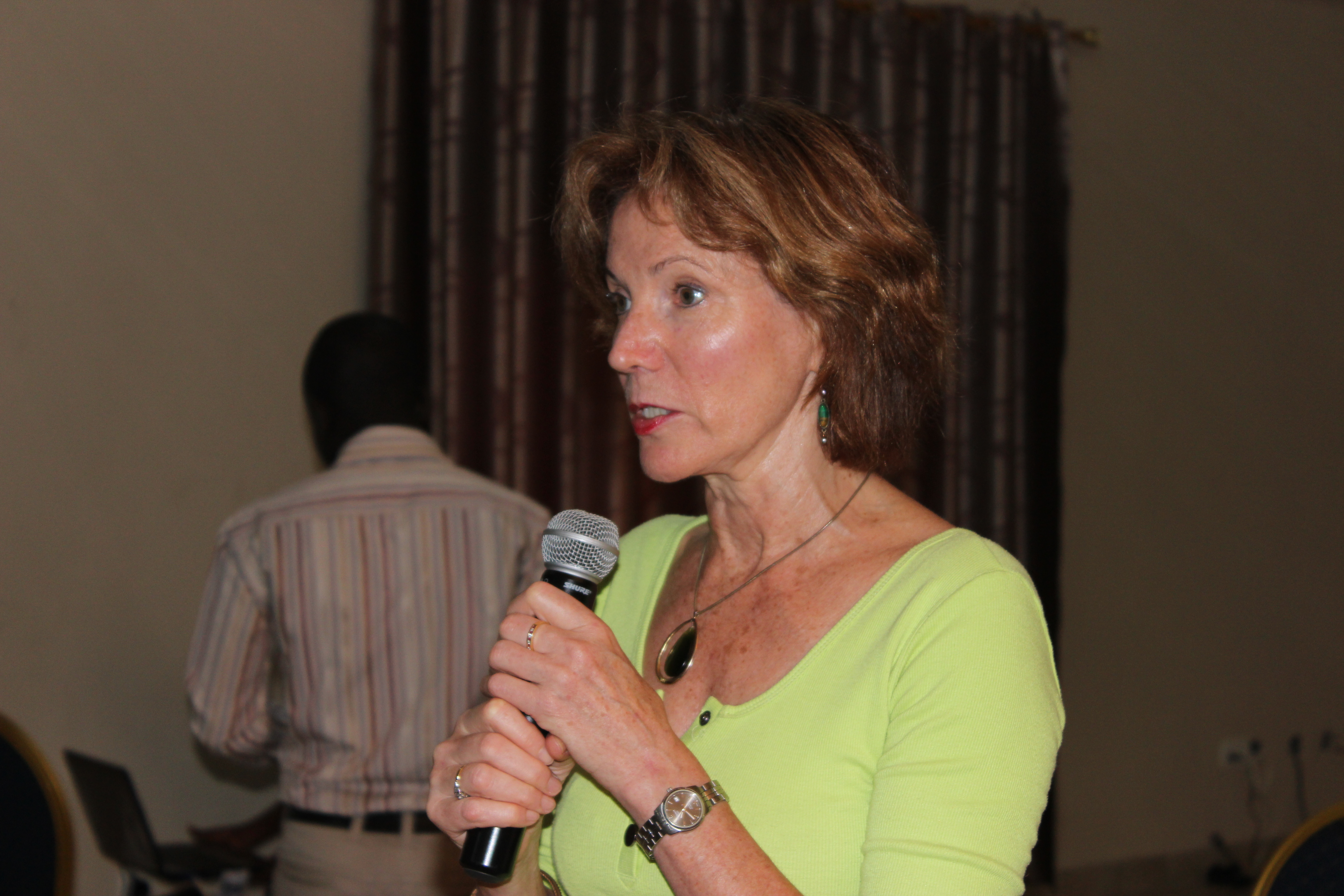 "There is no doubt in my mind the positive impact such training that we have been privileged to provide will be vital to the safety of patients in Ghana," wrote Malvena, following the conference.
"I say this with confidence, based on the observation of impact I can already see in those hospitals in UER who received a pulse oximeter over a year ago."
Several months later – it was time to find out.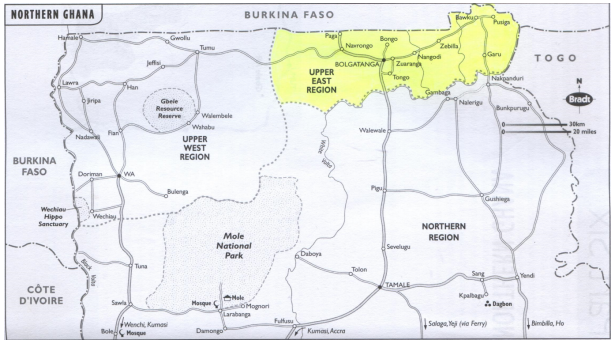 Shane Patrick Moran, a final year medical student – born in Ghana and excited to get back – spent several weeks visiting hospitals in the Upper East Region. The aim was monitoring and evaluation, but not the coldly remote and modelled method – in person, face to face.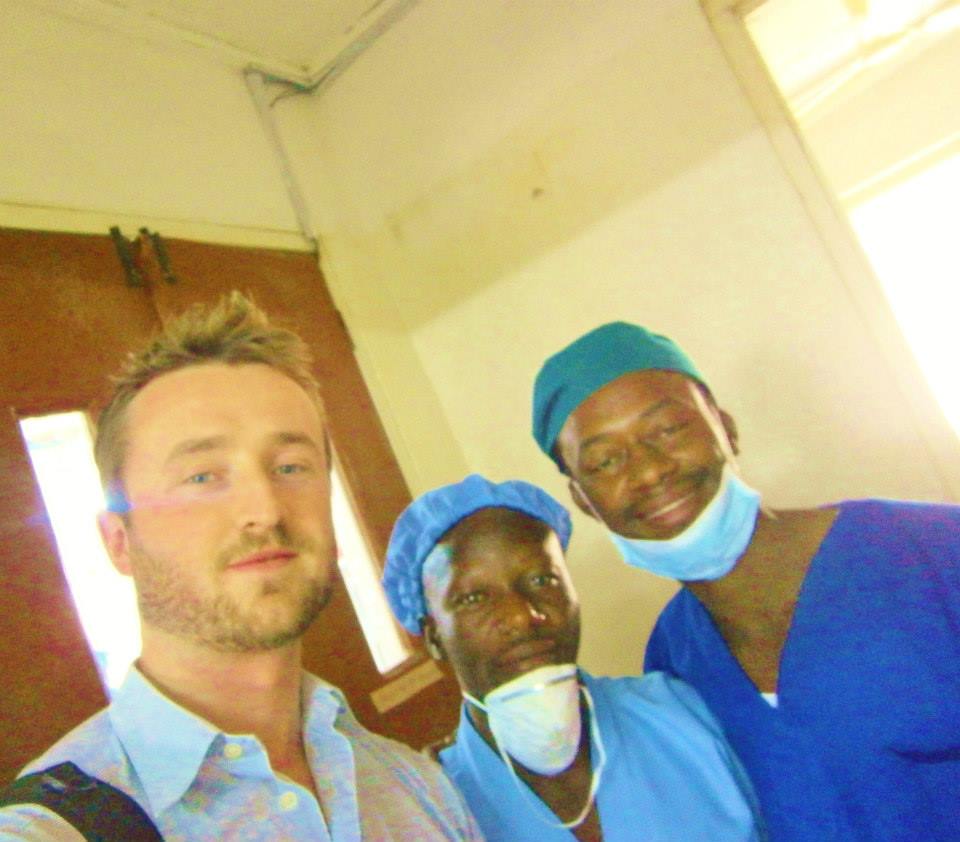 He was able to give the pulse oximetry needs assessment multiple choice questionnaire – used to indicate knowledge improvement and retention at Lifebox training – to 50 nurse anaesthetists.
Results showed widespread understanding of the principles of pulse oximetry, while comparison of a few test scores from those who'd completed them back in Koforidua showed knowledge was holding nicely steady. Comments regarding the educational DVD which comes with each oximeter (and is also available online) were overwhelmingly positive.
Speaking of comments – we were able to catch up with Paddy directly!  Let's switch to Q&A mode…
Professionally speaking, what were your biggest lessons learned on this trip?
Experience of conducting research in a low-resource setting and the challenges which can arise.  I learnt that no amount of prior planning can account for all eventualities.  A fuel strike, communication issues, missing paperwork, and a minor medical emergency all affected the data collection phase.  I especially learnt that the data and records which we take for granted in UK hospitals can be hard to come by in low-resource settings.  As a result, data collection was a more complicated task than I'd anticipated.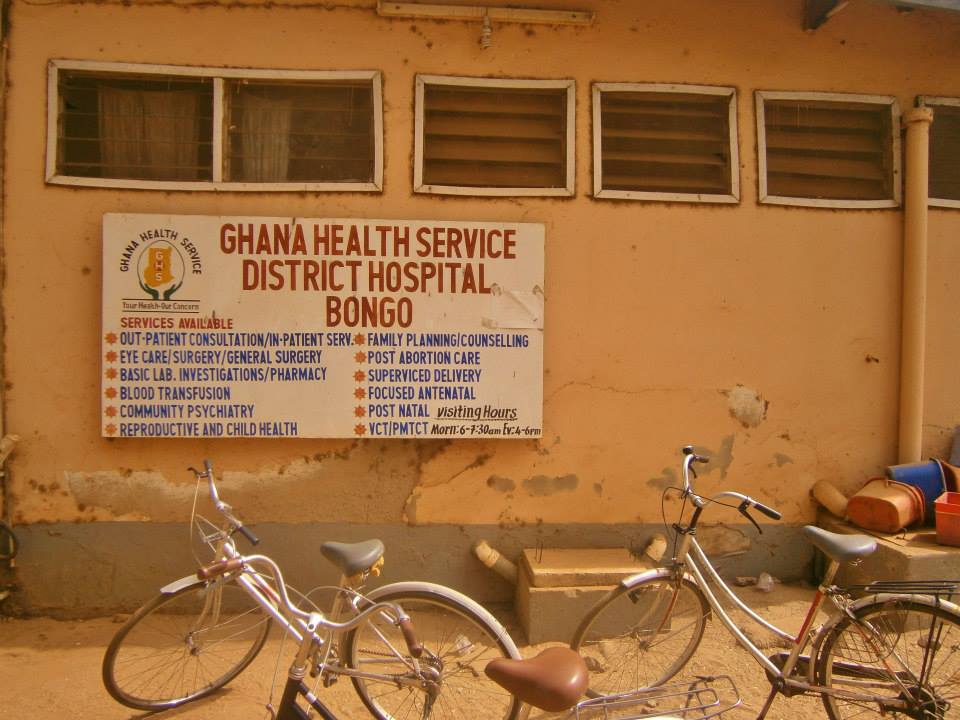 And personally?
My research would not have been possible without the incredible kindness of my Ghanaian hosts.  Their enthusiasm and warmth has stayed with me on returning to the UK.  Our visit to sit astride live crocodiles at Paga is another experience I won't forget!
Having been born in Ghana, the project also gave me an excuse to revisit for the first time.  My Ghanaian name 'Kwabena' (meaning Tuesday-born) was a source of great amusement to my friends out there. 
What did you find to be successful – and what needs more work?
My project findings met expectations, in so far as the Lifebox donation improved understanding of pulse oximetry and the WHO Surgical Safety Checklist amongst anaesthesia providers.
However, I found that a lack of checklist training for other theatre staff, including surgeons, meant the WHO checklist is hardly ever used in practice.  It was revealing to hear one surgeon explain that the checklist is not used because "we are very busy and need to look after the patient first".  Therefore education needs to extend to all professionals involved in surgery if they are to routinely engage with checklists.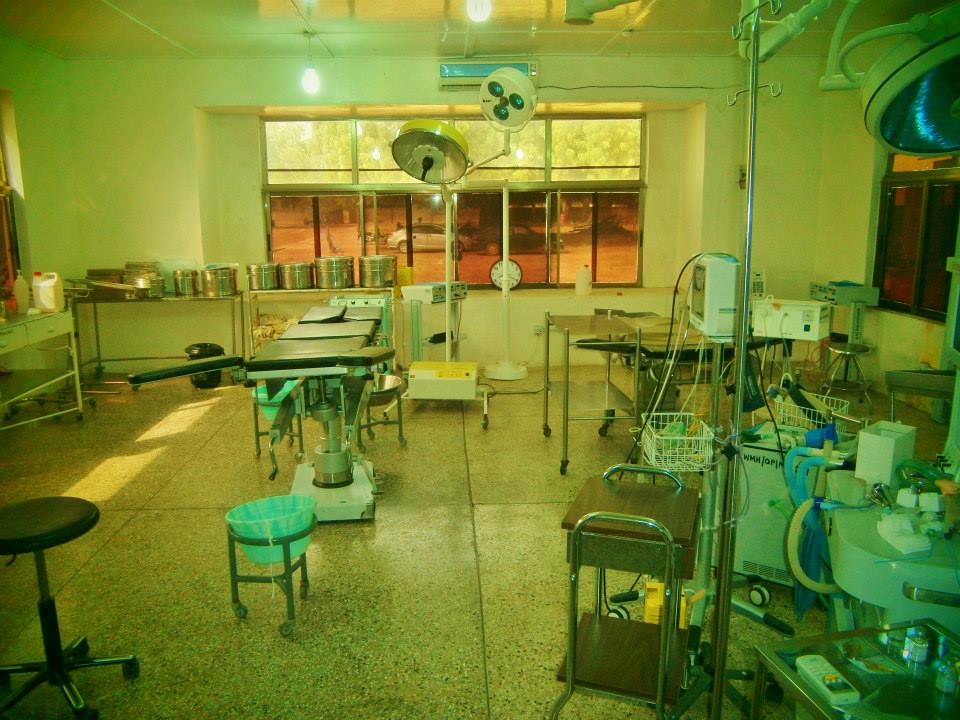 What are the specific challenges anaesthesia providers face in Ghana?
At every hospital I visited in Upper East Region, the caseload far exceeded capacity.  With one doctor per 40,000 people, the demand for healthcare is huge and unrelenting.  The poverty and geographic isolation of Upper East Region makes it hard to recruit doctors from more populous parts of Ghana in the south.  The anaesthesia providers have a vast workload in conditions of extreme professional isolation.  I came away with huge admiration for their professionalism in such a difficult working environment.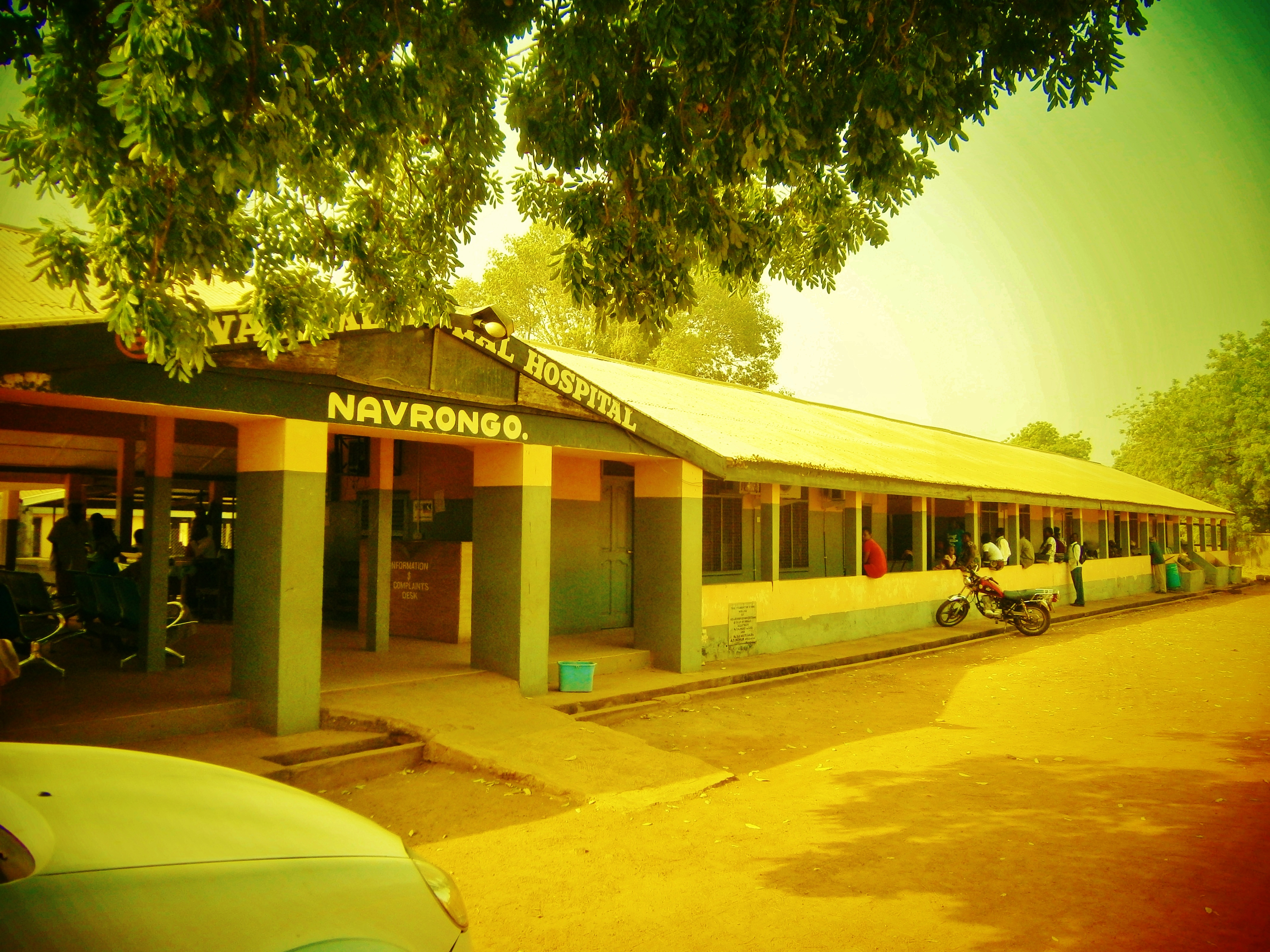 Any surprises?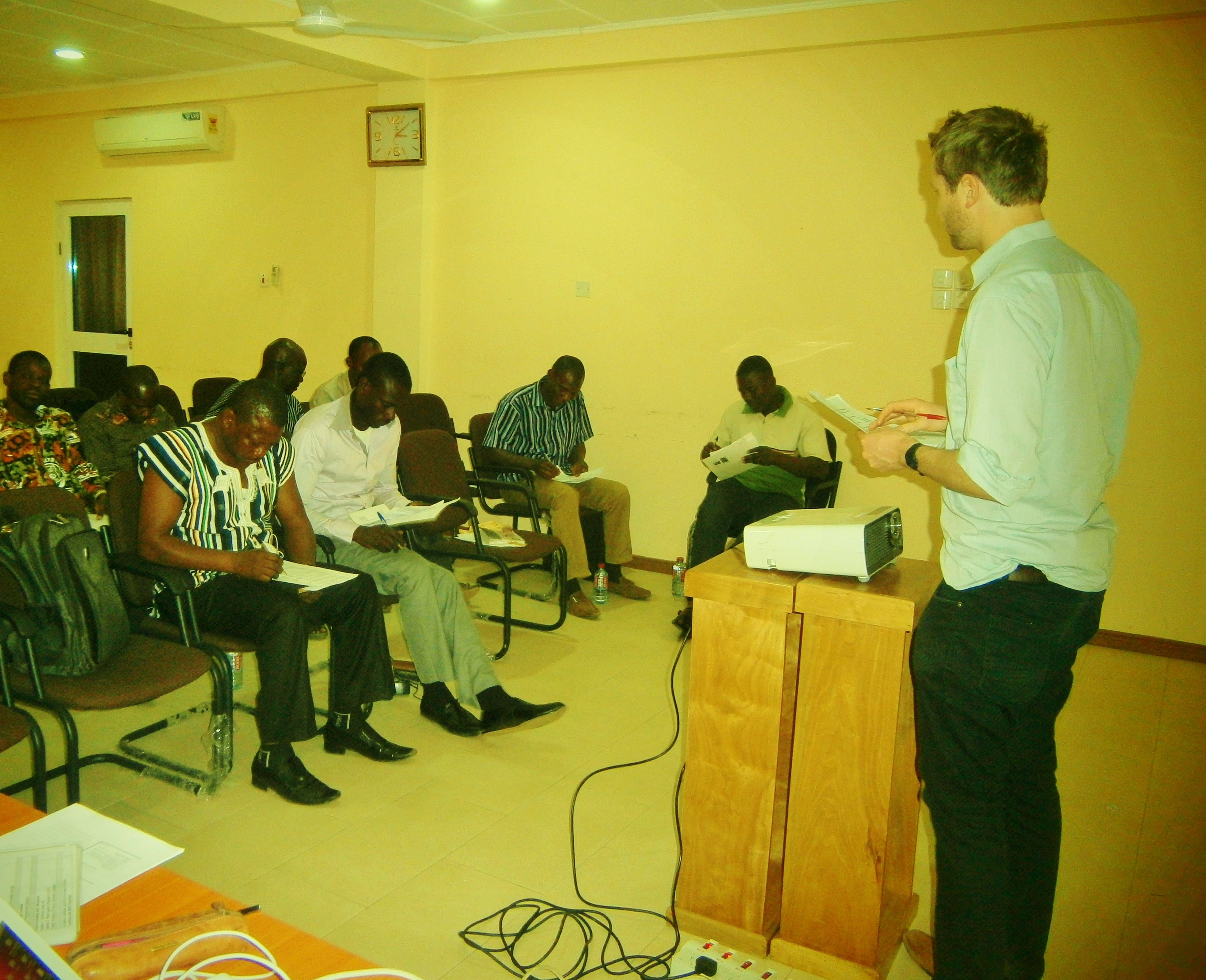 A memorable moment came during a group teaching session for anaesthesia providers from across the region.  After encouraging everyone to share a tricky case where things had not gone as planned, we found that roughly half the room had experienced critical events with the same drug in the same type of obstetric case.  It was the first time they had shared their experiences, and by engaging with each other they discussed how to avoid the same scenario in future.
Opportunities for this type of reflective practice are few, but improving with help from Lifebox and the G.A.S. partnership (between Ghana Health Service and University Hospital Southampton).
What do you think has been the biggest impact of the Lifebox education and distribution work?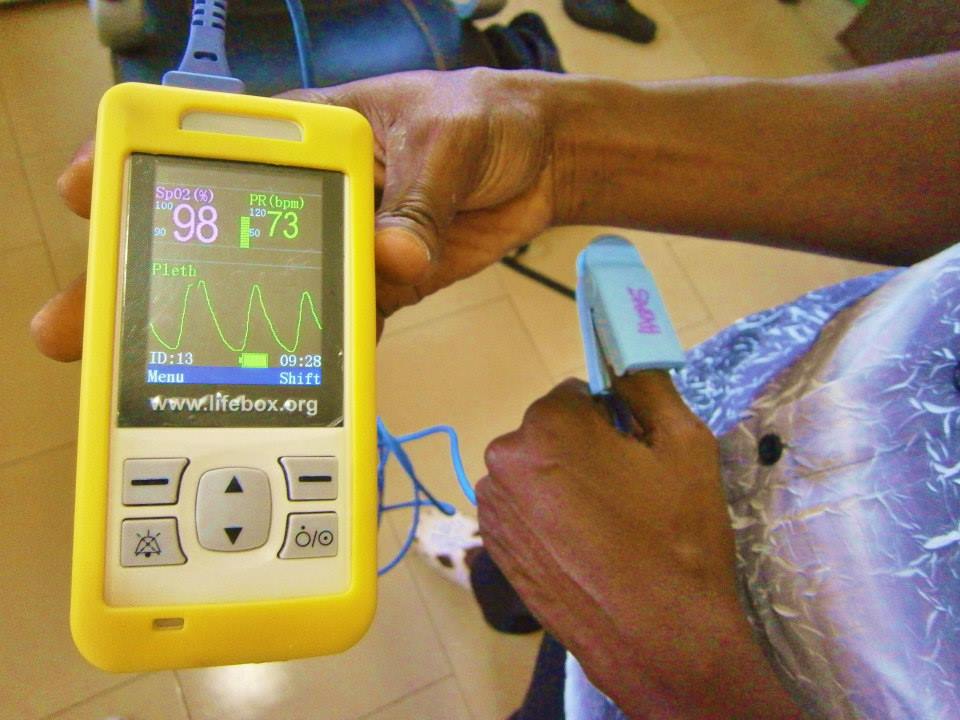 The biggest impact of the Lifebox education and distribution project in Ghana has been to equip every theatre in Upper East Region with pulse oximeters, while ensuring correct interpretation of low SpO2 by clinicians who use oximetry.  My project found all anaesthesia providers recognised low saturations and knew how to respond.  I also believe the Lifebox anaesthesia logbook is crucial to improving patient safety.
Since the training, anaesthesia providers have recorded critical events in their logbooks, allowing for reflective practice and professional development.  Lack of engagement with the WHO checklist is the main area where I feel the continuing efforts of Lifebox are still needed.