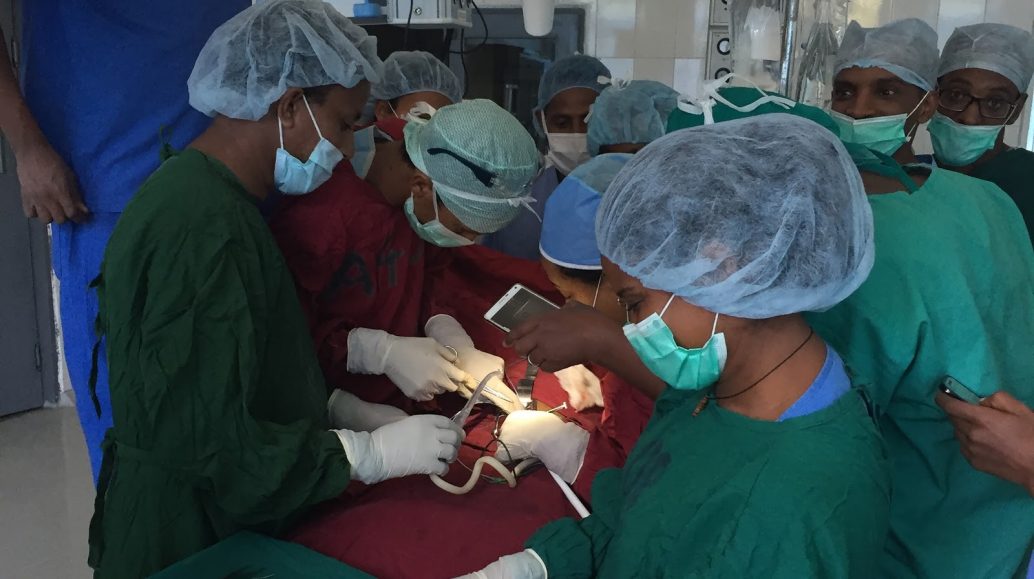 Lifebox Launches Search for Surgical Headlight Manufacturer
Founded in 2011 by four leading global health organizations and chaired by Dr. Atul Gawande, the organization utilizes tools, training, and partnerships to help improve the delivery of safe surgery globally. Lifebox's flagship program developed a low-cost and low-resource-adapted pulse oximeter for monitoring patients during anesthesia and has now put the Lifebox pulse oximeter in the hands of over 20,000 anesthesia providers in more than 100 countries.
In a survey conducted by Lifebox and published in the World Journal of Surgery by former Lifebox Safe Surgery Fellow Dr. Jared Forrester, 80% of surgeons working in low-resource settings stated that inadequate lighting in their operating rooms presented risks to patient safety, while at least 18% reported direct knowledge of a patient being harmed as a result of poor lighting. Back-up generators are the most common solution for frequent power-outages, but the survey found that only 30% of generators were fully functional.
Lifebox aims to provide surgical operating rooms in low-resource settings with a low-cost and low-resource-adapted surgical headlight to improve lighting in operating rooms around the world. The need for safe and affordable lighting sources is vital.  
Lifebox has issued a call for expressions of interest by manufacturers interested in collaborating on developing a surgical headlight which meets the target product profile and specifications Lifebox published recently in JAMA Surgery.  
"We hope to identify a manufacturer willing to work with us to develop a fit-for-purpose surgical headlight that meets the specifications our colleagues have asked for — heavy-duty, with a strong light and long-lasting battery," said Dr. Tom Weiser, Stanford University surgeon and Lifebox Light medical advisor. "It should be a headlight that any surgeon working anywhere in the world would be happy to use but specifically adapted to meet low-resource setting needs."
For more information on the product specifications see here. 
To download our expression of interest form, please click here: Lifebox Light request for EoIs Dec 2018
Download the Target Product Profile here.