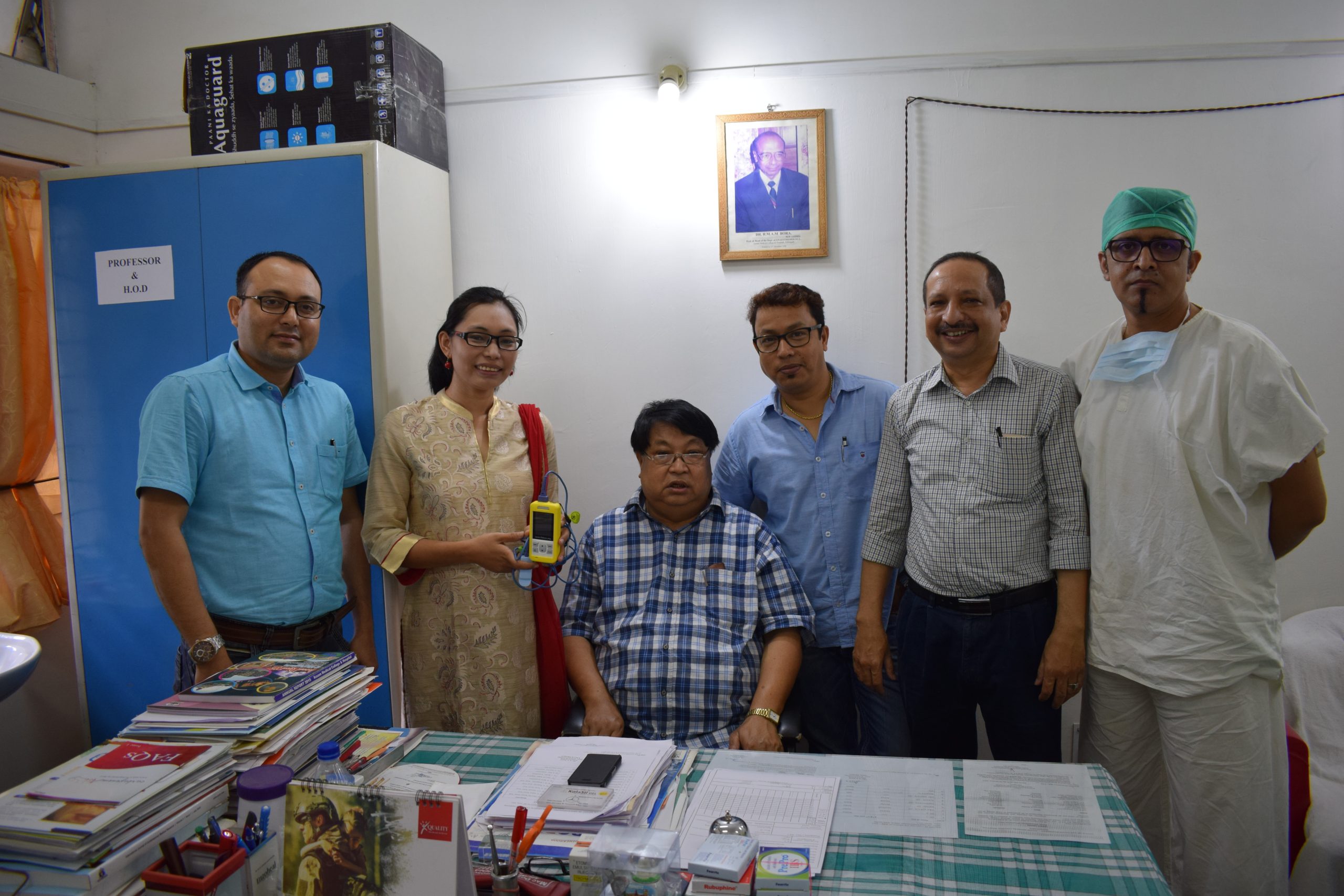 Lifebox News – July Edition
Last month we…
Welcomed Mansi Tara to the Lifebox team – she'll be leading our work in South Asia, with a particular focus on India.
Interviewed Joon Yoo, our ServiceCorps fellow and second-newest Lifebox team member.
Participated in the Royal Society of Medicine's Global Surgery Summer School: talks and workshops on surgery, obstetrics and anaesthesia for students and trainees (our best advocates).
Cheered on the All India Institute of Medical Sciences (AIIMS) in Jodhpur, India, which hosted a screening of The Checklist Effect.
Applauded one of our youngest supporters, Samik Shrotriya – an 11th grader from the Silicon Valley who got his family and friends together to raise funds for our work by selling chips at a fourth of July fireworks display.
Reached 5,000 followers on Twitter (won't you join us, @SaferSurgery?)
Celebrated a story of how an oximeter made a difference in Nepalese patient lives.
Followed Kitty Jenkin, a Lifebox Programme Manager, through a whirlwind two-week trip through India. She visited 22 health centers, meeting with Lifebox partners from the west to the east!
Smiled with Dr. Surajit in an interview about the impact the Lifebox pulse oximeter has had on his patients. His facility was the first to receive a Lifebox pulse oximeter as part our grant from the Stavros Niarchos Foundation. Plus, he single-handedly organised our first-ever safe anaesthesia workshop in India.
In the news:
The Kenya Society of Anaesthesiologists launched its National Anaesthesia Guidelines (WFSA Blog)
Policy report by the Royal College of Physicians and Surgeons of Glasgow on Global Citizenship (RCPSG)
Suturing a divided world: How providing access to surgery drives global prosperity (The Conversation)
DCP3 contributors participate in essential global surgery video (DCP3)