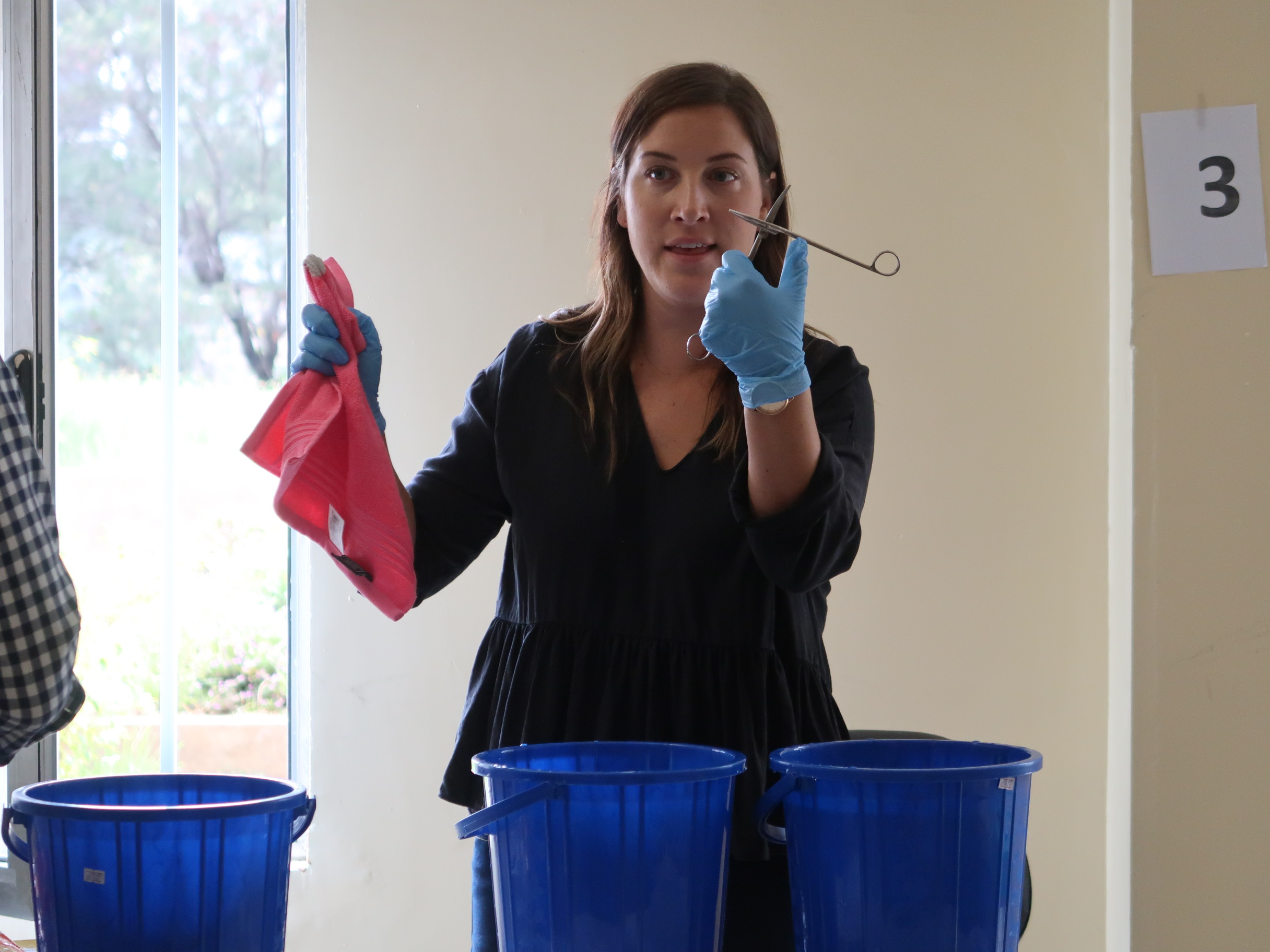 Lifebox and the Sterile Processing Education Charitable Trust (SPECT) Launch Partnership to Improve Surgical Instrument Sterilization Globally
Lifebox, the international non-profit dedicated to improving the safety of surgery and anesthesia around the world and SPECT, the Canadian-based non-profit established to improve instrument decontamination and sterilization processes in resource-constrained countries, are piloting the training course in Ethiopia and Central America.
Founded in 2011 by four leading global health organizations and chaired by Dr. Atul Gawande, Lifebox utilizes tools, training, and partnerships to help improve the delivery of safe surgery and anesthesia globally. Lifebox developed "Clean Cut" — a team-based approach for reducing surgical site infections — with the support of the GE Foundation and Assist International through the Safe Surgery 2020 initiative in Ethiopia. The Clean Cut program in Ethiopia has seen significant results, including a 78 percent improvement in the confirmation of sterile instruments and a 35 percent improvement in proper timing of prophylactic antibiotic administration — both known measures for reducing surgical site infections.
Founded in 2013, SPECT is a charitable organization that provides education, training, and mentoring on instrument decontamination and sterilization techniques for health care workers in hospitals and clinics in resource constrained countries. With the support of the GE Foundation and Assist International, SPECT, to date, has trained over 530 individuals in 8 countries, including 110 individuals in Ethiopia, with an aim to decrease the risks of unsafe surgery and bring sterile processing practices closer to international standards worldwide.
"Lifebox and SPECT are natural partners," stated Dr. Thomas Weiser, surgeon and Lifebox clinical advisor. "We met in Ethiopia working side by side with operating room teams to address the causes of deadly surgical infections through practical techniques and effective teamwork. By working together, we enhance our capacity to improve the outcomes of life-saving surgery around the world."
Lifebox and SPECT are currently piloting a joint training module in Ethiopia that combines the two organizations' expertise in sterile processing, instrument maintenance, and surgical teamwork. With support from the IZUMI Foundation, the SPECT-Lifebox training module will next be implemented in Central America in partnership with the regional anesthesia society group Federación de Sociedades de Anestesiología de Centroamérica y Caribe (FESACAC).
"SPECT is thrilled to be partnering with Lifebox to expand our combined global impact and increase surgical safety in resource constrained countries," said SPECT's Chair Dr. Olive Fast. "Together we can make a bigger impact."
For more information contact: Marco Carraro (Communications Officer) – [email protected], phone (+ 44 (0)203 286 0402)
Our work on instrument sterilization processing has been contributed to by — Mr Mahmood Bhutta, Tom Brophy, Lauren Anders Brown, Christina Fast, Mr Ed Fitzgerald, Jared Forrester M.D. , Nichole Starr M.D. , Tom Weiser M.D. , Dr Iain Wilson.