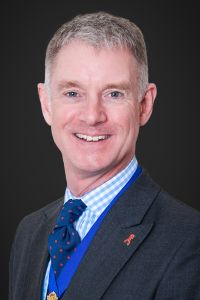 Meet the man behind Lifeboxes for Rio
Inspired by his time as a Gamesmaker at the London 2012 Summer Olympics, he came into office with an ambitious idea: raise enough money to send 600 pulse oximeters to hospitals in low-resource settings. Why 600? One for every Team GB olympic and paralympic athlete heading to the Rio Games in 2016.
600 pulse oximeters would make a life-changing difference to tens of thousands of patients around the world – but at £96,000, it was a tall ask…
Congratulations to you and the AAGBI for reaching the Lifeboxes for Rio target! Do you have a message for those who took part?
It's not possible to say thank you often enough to the vast numbers of people involved; who took what was a really a bit of a bonkers idea, and turned it into a reality.
Thank you to everyone; whether they made cake, bought cake, or ate cake; abseiled, cycled or rowed across the Channel – people did so many things with such enthusiasm. I'm astonished. If I could say thank you to each and every one directly, I would.
(And a special thank you to my parents, who – after years of not having given me any presents – gave them all to Lifebox!)
£96,000 is an extremely ambitious target – did you always know you'd reach it?
No.
I mean, it was a lovely idea, and it had real meaning to me – in fact I was conscious the whole time it might have more meaning to me than to others, because of the Olympic connection. But from the moment I picked 600 there were certainly times when I thought we were going to fail.
It just goes to show that people rise to the challenge. We've effectively been donating a Lifebox every two to three days  now, for two years. that's a huge achievement. I'm amazed and delighted.
And what really impressed me is that even after the last cycle, money kept coming in. You can't stop it. I hope  it never stops.
Why do you think the campaign has been such a success?
The bottom line is that no UK anaesthetist could now imagine giving an anesthetic without a pulse oximeter. The fact that there are so many theatres without any monitoring at all… a Lifebox oximeter seems such a small gift, and a real gift.  A tactile and tangible difference.
It just got peoples' imagination because they can see the benefits. And the feedback you can give – directly from colleagues in low-resource settings using their oximeters for the first time – those personal messages are hugely helpful.
I do think the Lifeboxes for Rio goal really helped people rise to the challenge when you have a target to achieve – it mobilized the competitive instinct in every anaesthetist. Maybe people remembered the excitement of London 2012, and Team GB's success in Rio did us no harm. But what really impresses me is even as Lifebox itself is going into its second half decade, people are still enthusiastic. That hasn't faded – Lifebox is going from strength to strength.
What have been some of your favourite fundraising and awareness events?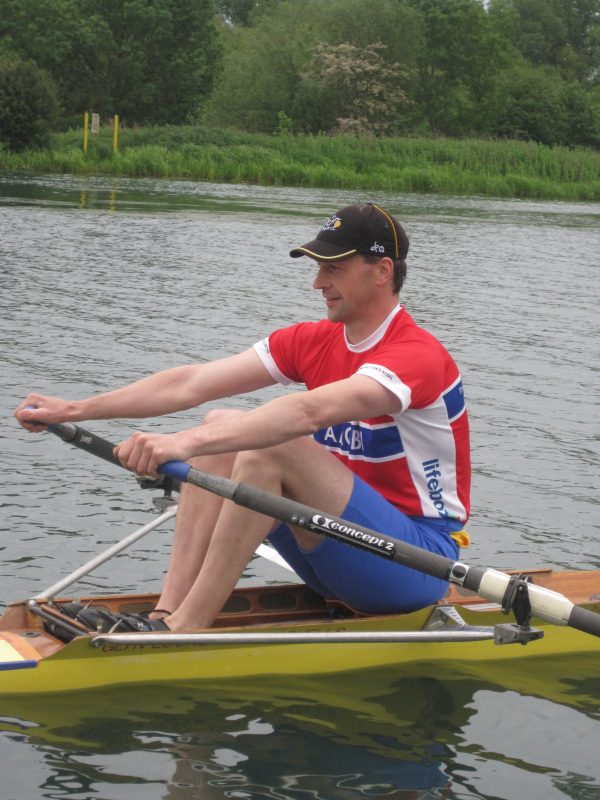 Well before I get into any trouble at home – a big shout out to my husband, who did not one but two of the AAGBI cycles. I've got a personal interest in cakes, and thought anyone who baked deserved particular credit.
But people did all sorts of brilliant things. The guys who rowed across the Channel – a very silly things to do…
But if there's one person who epitomized the Lifeboxes for Rio campaign, I think it has to be Guy Jackson. He was my registrar many moons ago, and now he's on the AAGBI Council. He ran a half marathon, not only for the Lifeboxes for Rio campaign, but actually dressed as a Lifebox pulse oximeter.
Nothing represents the campaign as much as Guy, running around in bright yellow oximeter costume.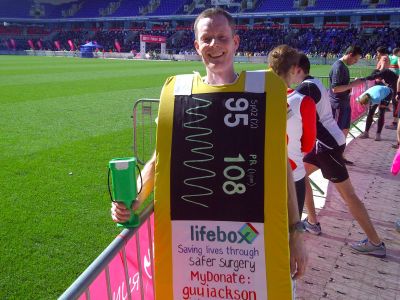 How has Lifeboxes for Rio developed your thinking about global anaesthesia? 
One of the reasons why I think Lifebox has been so successful is that it's come at the time when appreciation for the need for safe surgery – and safe surgery doesn't happen without safe anesthesia – really started getting mainstream attention.
The Lancet Commission on Global Surgery (LCoGS), surgery and anaesthesia adopted as a priority for the World Health Organization – the time is just right.
And there's also a personal perspective. As I've read the accounts of British trainees who have done fellowships in different parts of Africa, done work introducing the WHO Checklist, the oximeter – I've been reminded of what it was like to give anaesthesia 25 years ago, when pulse oximetry was not routine.
It makes me feel very lucky and privileged to give anaesthesia in the setting I do – and it has increased the respect I have for people who are able to deliver anaesthesia with considerably fewer resources than I have, in very different circumstances.
Why do you believe Lifebox is an important charity for AAGBI members to support?
We've become far too familiar with expensive pieces of medical equipment being given without any thought to low-resource settings – and then the first time they need a new battery or to be serviced, they have to be discarded.
That Lifebox is actually providing a product designed to be used in a specific seeing appeals to the engineering geek inside every anaesthetist. And with the Checklist, there's something fundamental about recognising how anaesthesia makes surgery safer.
I also think that the tremendous work of the AAGBI on its own, and in partnership with other orgs like the World Federation of Societies of Anaesthesiologists (WFSA) and THET, is not as well-known as it could be.  Lifebox has just been a perfect vehicle for us to work with to improve the safety of anaesthesia, for anybody around the world who requires it.
What next?
Well one last thank you and thank you again to the staff of the AAGBI. We've raised money before but never with this sort of sustained campaign, and I think it's been a really useful experience for us.
And it's important for people to understand that Lifebox may have provided 14,000 oximeters – but that still leaves more than 50,000 to provide, the training needs to go on – and the international development work of the AAGBI goes on too.
This is the end of a chapter – but the rest of the book has still got to be written.
Join Dr Hartle for a #LifeboxMasterclass at the AAGBI's Winter Scientific Meeting to learn more about Lifeboxes for Rio. Find more details here. 
Donations can still be made – and gratefully received! – by contacting the AAGBI.