And as Project Manager for the South Asia region, with a particular focus on India, she'll bring her professional and personal experience to bear on some critical safer anaesthesia and surgery programmes.
Here's the plan!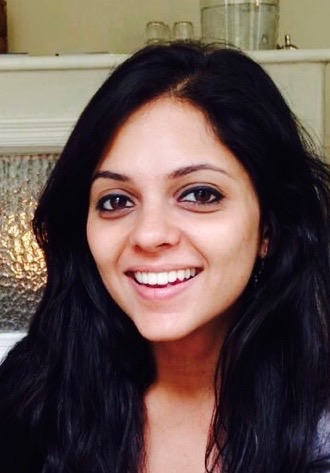 Welcome to Lifebox! Could you explain a bit about your background, and what drew you to global surgery?
My interest in healthcare started early on, as I come from a family of doctors in India. After completing my dental training in Mumbai, India and practicing in hospitals and clinics for over a year, I found myself wanting to impact more people. To improve community health and enable people to achieve quality living was a driving force for me to then pursue a career in public health.
After gaining hands on experience by coordinating a pan India project on Prevention of Parent to Child Transmission of HIV under the Global Fund and working on Health Skills development projects, I decided to pursue an MSc. in Public Health from The London School of Hygiene and Tropical Medicine. Coming from a surgical background, I admire Lifebox's initiative to provide safer surgeries in low resource settings and am very excited to be a part of this mission.
What are some of the particular challenges provides face delivering safe surgical care in India?
India is a diverse country in every sense of the word. To generalise the challenges faced would be an unfair assessment of the situation. My understanding is that there is a huge disparity between the urban and the rural segments. There might be world-class expertise and equipment available in hospitals in major cities, and in comparison there might not even be enough human resource in the rural segments. This divide is multifactorial and exists even within segments.
The complex Indian healthcare system shares the burden of healthcare delivery unequally between the public and private sector. One of the major challenges faced by both sectors alike is the disproportionate need vs. availability of resources. Inaccessibility is another challenge faced in India: due to varied topography and uneven distribution of health workforce in these areas, the quality of care suffers.
What are you most looking forward to in this role?
Having worked in a surgical field in low resource settings, I am aware of the frustration and ethical dilemma a medical professional might face due to lack of equipment or resources. Being a part of the Lifebox team has given me an opportunity to attempt to change the disparity that exists between the need and availability of life saving tools such as the Checklist and the pulse oximeter.
I am excited to introduce these tools to rural, hard to reach segments, and be able to have an impact which would drive change on a larger scale in India.
We know that safe anaesthesia and surgery is life-changing. Do you have any personal experience of this?
My mother-in-law is an anaesthesiologist and practiced at a time when there were no pulse oximeters in her hospital. She remembers when they would rely on the patient's mucosa changing colour to detect cyanosis and by that time it would most likely be too late to reverse the effect.
Her recollection is of a few decades ago, but there are still some parts of India where this is current practice. Ever since she started using the oximeter, in her mind there has been no question about the importance of it in the OR and the lives it saves.
Lifebox's India project is funded by the Stavros Niarchos Foundation. What difference do you believe it is making, and what do you hope to achieve in the next year?
India provides high quality medical education. It is disheartening to see competent and driven doctors not being able to provide quality care due to supply obstacles. Lifebox, with the funding provided by the Stavros Niarchos Foundation, aims to bridge this gap and enable the doctors to achieve higher standards of surgical care even in low resource settings.
Going forward, I hope to further strengthen the presence of Lifebox among the anaesthesiologist community in India, establish the importance of our work and seek potential partnerships with private and hopefully government sector as well.
Lifebox programmes are delivered through strong partnerships, colleague-to-colleague. What do you think are the principles of a good partnership?
Partnerships flourish when people or organisations are brought together by a common goal. As has been Lifebox's experience, most of our partners are as driven about providing safer surgeries as we are. This passion for a common cause also instills mutual respect and admiration. Some other traits that would further a partnership would be honesty and recognition.
After all, teamwork is what makes the dream work!