We've heard a lot of stories of complication, injury and even death in surgery over the last five years – but not a single one begins with an operating room team saying:
"Today we're going to do unsafe surgery."
Even so, 313 million patients will undergo an operation this year – and an estimated 31% will get an infection. How does this happen?
Safe surgery is made up of hundreds of actions, conversations, decisions – with 19 vital steps outlined in the World Health Organization (WHO) Surgical Safety Checklist that Lifebox grew out of.
An unsafe operation occurs when one of these steps gets missed – and then another – and the risks pile up into a catastrophic event.
Lifebox supports colleagues in low-resource settings where a critical lack of equipment and ongoing training makes it that much harder to follow all the steps. Our newest technical work stream, Clean Cut, is a pilot programme targeting one of the major risk factors for patients in low-resource settings: surgical site infection.
So we're thrilled that the theme of this year's SAVE LIVES: Clean Your Hands campaign from WHO is surgical infection.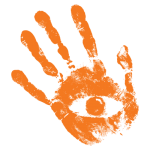 Clean hands is an integral part of a safe operation – as our colleagues above demonstrate!
Lifebox is committed to safer surgery in low-resource settings – and we support #SAFESURGICALHANDS.