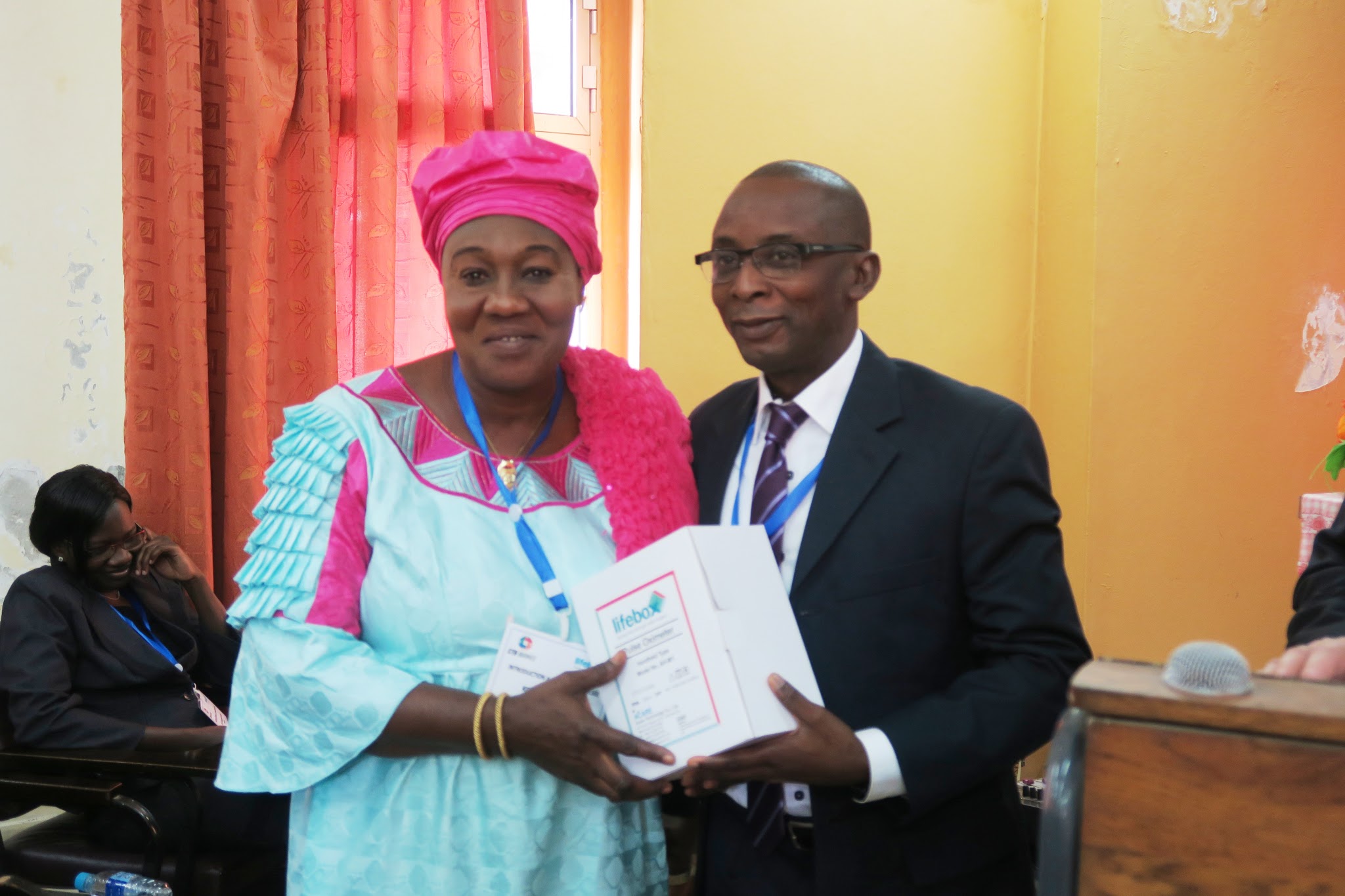 As the first country affected by the Ebola virus in 2014, the Republic of Guinea's weakened public health infrastructure is still recovering from the devastating impact of this epidemic.
Today, the country has less than ten physician anaesthesia providers, 40 nurse anaesthetists and a cadre of auxiliary anaesthesia providers. The struggle to care for 12,000,000 citizens is immense.
But so is the determination to rebuild.
Lifebox was honoured to play a part in an ambitious collaboration between the Guinean Ministries of Health, Education and Civil Service and the Belgian Technical Cooperation (CTB). 'Assistance Technique Au Project d'Appui a la Sante en Republique de Guinea' was framed with an eye on post-Ebola recovery, without forgetting the challenges of ongoing healthcare needs in Guinea.
Funded by the European Union, the broad goal was to support the government in reaching its targets for Millennium Development Goals 4 and 5, but we were interested in a particular component: an anaesthesia workshop aimed at rebuilding and restarting anaesthesia activity in the country through distribution of pulse oximeters and training.
"While a machine alone will never save a life, the person who understands how to interpret the results will," said Professor Phillppe Baele, an anaesthetist from Belgium and a longstanding supporter of safer anaesthesia in West Africa.
The first phase of the project was a four day education workshop in Conakry. Sixty-six participants travelled from Kankan, Nzérékoré, Labe, Mamou, Kindia and Coya, to receive training in vital skills to deliver safer anaesthesia.
The workshop was led by a dedicated local faculty. Many had given their lives to building up anaesthesia services in Guinea in the years before Ebola, and are resolved to continue. They were joined by colleagues and champions from neighbouring countries – Dr Ki, from Burkina Faso, Dr Zoumenou, from Benin, and Prof Baele from Belgium.
Lifebox first visited in 2013 with Mercy Ships, delivering training and equipment alongside the anaesthesia community in Conakry. Lifebox Programme Manager, Remy Turc explained what it means to continue to build on this work.
"We have a long history of working with colleagues in Francophone Africa for safer surgery and anaesthesia, and we're proud to continue investing in anaesthesia providers across Guinea through this landmark project."
Watch this video to learn more about this exciting partnership. And follow our #SaferSurgeryGuinea Instagram series throughout the week.
If you'd like to support our ongoing efforts you can make a donation here.