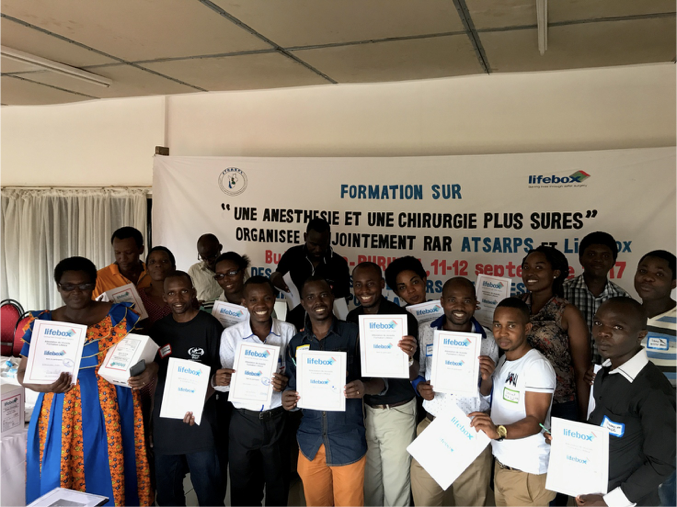 What difference can it make?
We asked Joseph Nibigira and Muvunyi Pamphile, two nurse anaesthetists from Burundi, who attended a small Lifebox® workshop in Kibuye.
Read on to hear from Joseph in English below.
What was the most useful part of the workshop?
I liked the material used to teach us how to use pulse oximeters. The video, the book, the pulse oximeters – each helped me to understand clearly the use of pulse oximeter and inspired me to have a picture of what Lifebox is doing around the world to raise the safety of anaesthesia practice.
What impact will this knowledge have on your practice?
The knowledge I got from the training will have, for sure, a positive impact.
First I got the pulse oximeter to use. Before the Lifebox training, we had only one at the hospital, and I was often giving anaesthesia without oxygen monitoring.
Secondly I learned how to use it. Honestly, I realize that it was important to learn how to use pulse oximeter, because in the process I found out the errors I used to commit.
Lastly, I learnt what I will do if the pulse oximeter isn't working or is broken.
Why is it important for local clinicians to receive regular training in safe anaesthesia?
Regular training in safe anaesthesia for local clinicians is very important because we are dealing with a precious thing: health. Continuous training will help local clinicians to improve the quality of anaesthesia care and to be up to date in knowledge – especially in our country, where anaesthesia is neglected and considered as an auxiliary function.
What are your hopes for anaesthesia practice in your country?
In my country, I hope to see anaesthesia practice improved so that people may have more confidence than they did in times when there were few qualified anaesthetists, and no doctor anaesthesiologist in the country.
And I also have hope that we will get the equipment we need for the safety of our patients – because a few years ago, in most of the hospitals, the anaesthetists gave anaesthesia without pulse oximeters, and without some indispensable medicines.
What does safe anaesthesia mean to you?
Safe anaesthesia for me means anaesthesia delivered by the right people – trained anaesthetists, doctor anaesthesiologists, or any qualified person – and with all the essential conditions – equipments , drugs – present.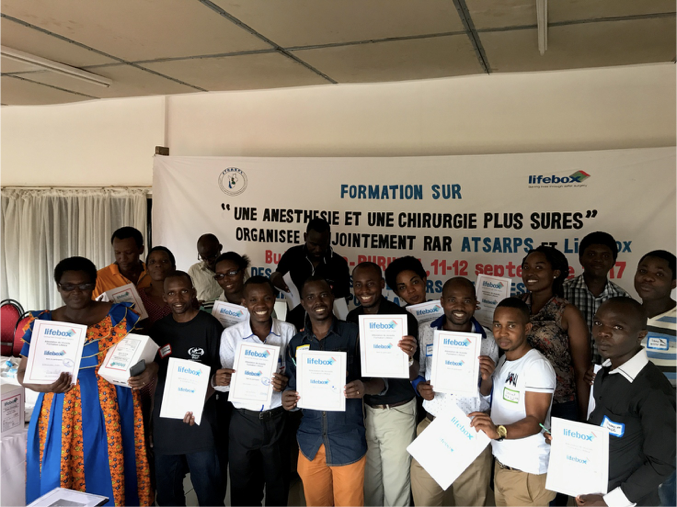 With thanks to Dr Greg Sund.