They say that the recession is affecting charitable giving.
We say, have you met the readers of the British Medical Journal.
Over the last two months, a stationer's rainbow of envelopes has greeted our mornings and a rush of online donations have cheered our afternoons (sometimes we actually cheered!)
Generous readers have raised more than £26,000 for Lifebox.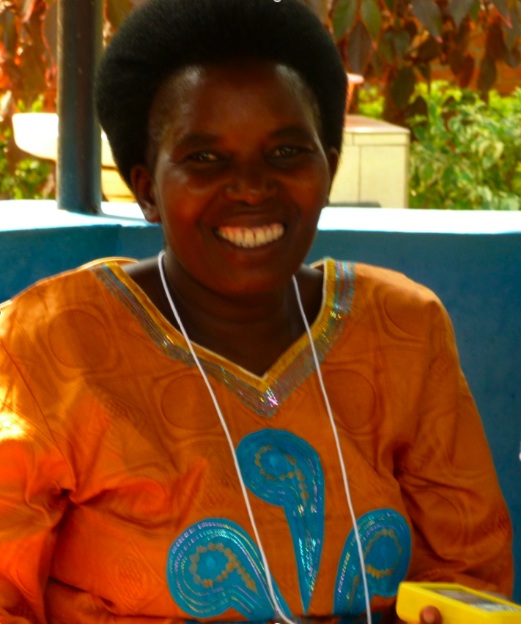 That's more than 160 pulse oximeters for hospitals in low-resource settings currently delivering surgery without this essential monitoring. That's spare probes to extend the life-saving lifespan of the oximeters, and training for anaesthesia providers to ensure that the equipment is used to its fullest, essential function.
We are enormously grateful to everyone who gave – familiar friends from the previous year's campaign, new names we are delighted to get to know, and every modest Anonymous in between, to whom we are immodestly thankful.
We're equally grateful to the BMJ for this opportunity. We've worked hard with staff at the journal to show you why your contribution is needed, and what your generosity allows us to do.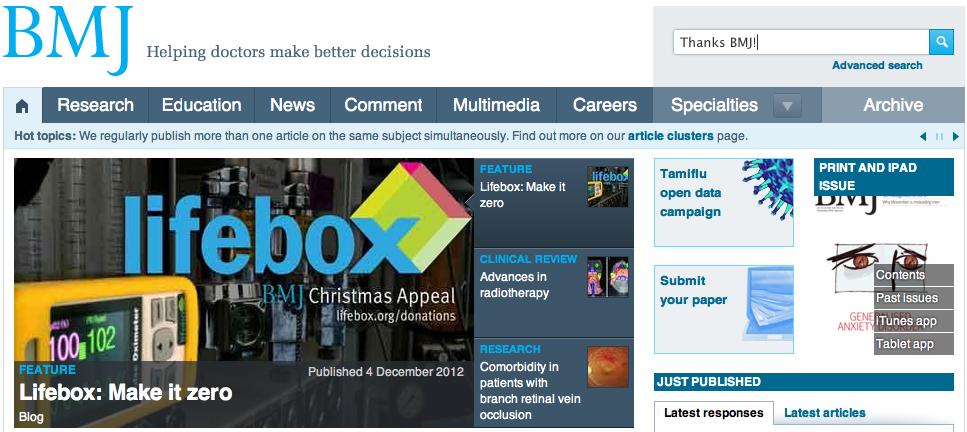 You've helped us effectively turn the lights on for anaesthesia providers in Togo, with a donation of 113 oximeters – enough for every operating theatre in the country:
"Before he had a pulse oximeter he felt like an airplane pilot without a radar," our colleague explained of one of the nurse anaesthetists. "Now he has an oximeter he has a radar; now he can see where he is going."
You've helped strengthen communities, given medical anaesthetists in El Salvador the opportunity to practically support their technician colleagues across the country, making anaesthesia safer for everyone.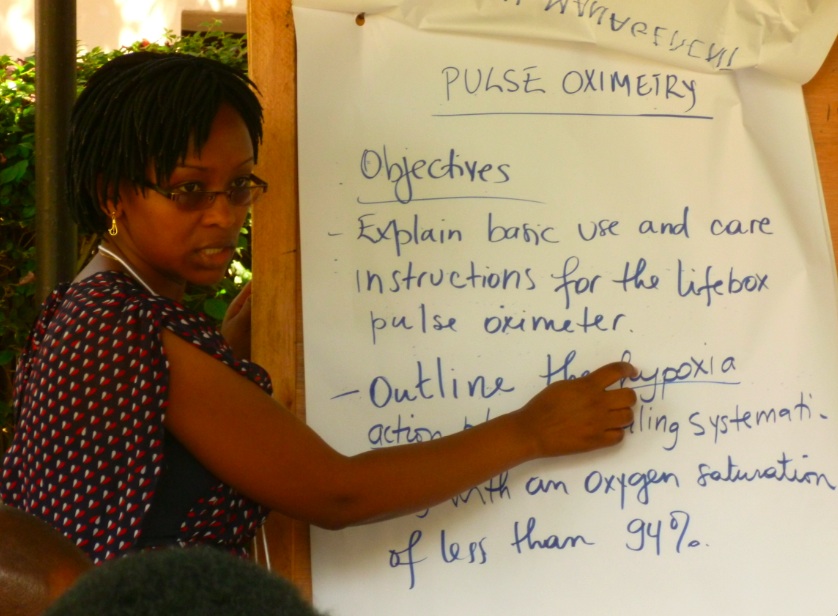 In the last two months we've explored a rationale for pulse oximetry that spans decades, from "another preventable perioperative death in a hospital in central Africa in 1986" without monitoring, to an operation in the same country more than 20 years later where a pulse oximeter from Lifebox directly saved a life.
Experts have taken us behind the scenes to the frustratingly full-and-wrongly-stocked store cupboards at low-resource setting hospitals, and donors and recipients have taken us cross-continents, showing how directly and immediately your donation can make a difference.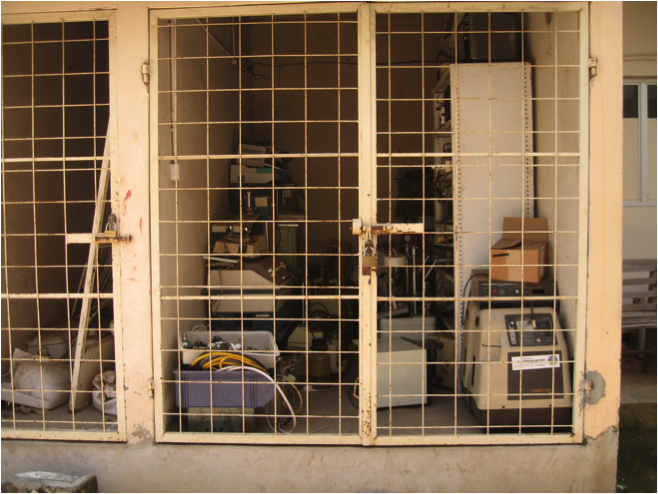 Every single feature, podcast and blog from the campaign is available here on our website. We hope you'll take a moment to browse, and join us in marveling at how widespread and complex the surgical safety crisis can be, and at how many incredible individuals are fighting to make a difference.
We hope you'll stay tuned this year to see what happens next!
With sincere thanks from everyone at Lifebox.