…is blue and red to map the anatomically-correct arteries of the heart, sculpted from madeira cake by a cardiac anaesthetist.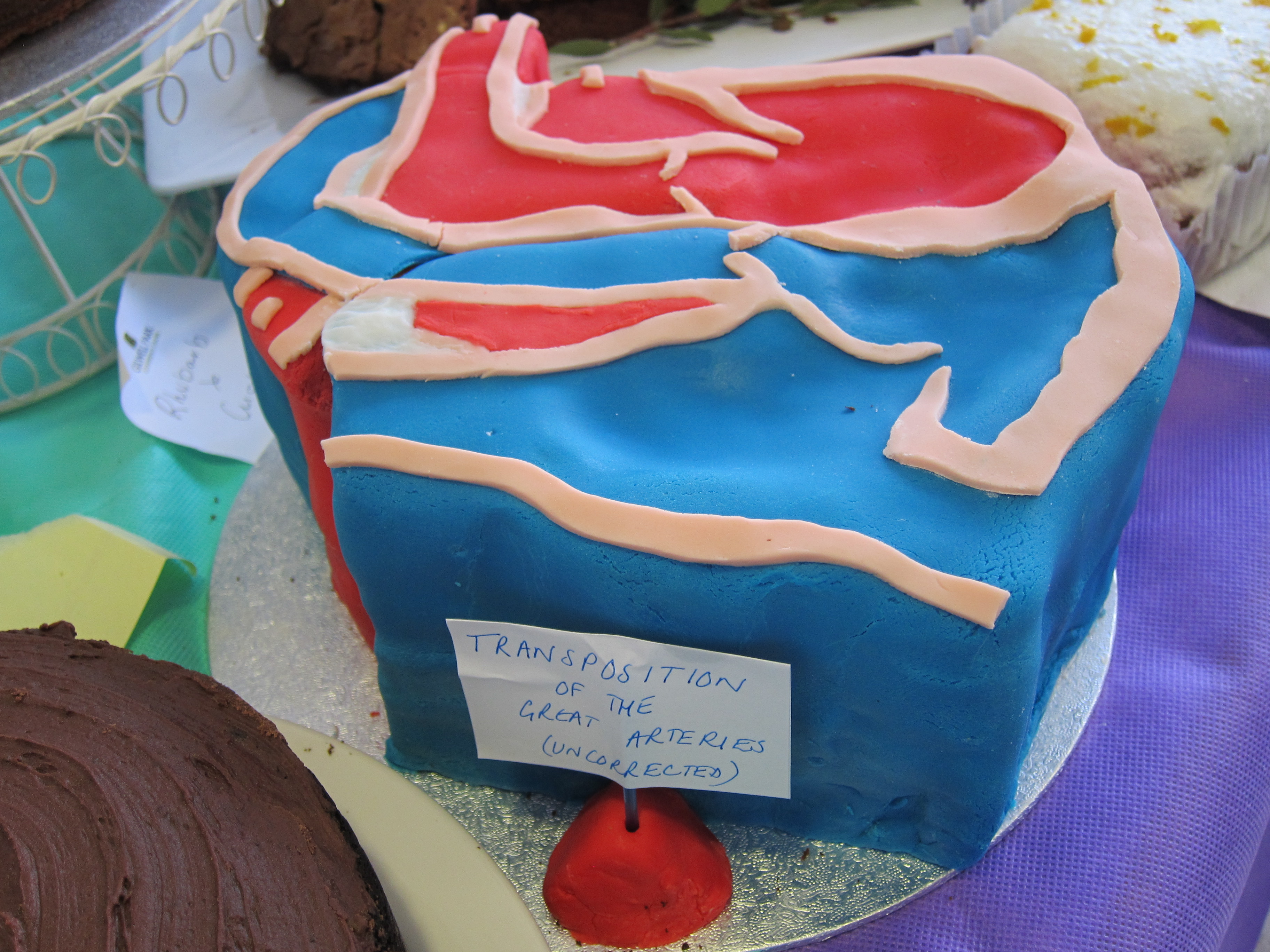 …is yellow and artfully piped above a simple Victoria Sandwich loaf in the shape of an oxylog for transport.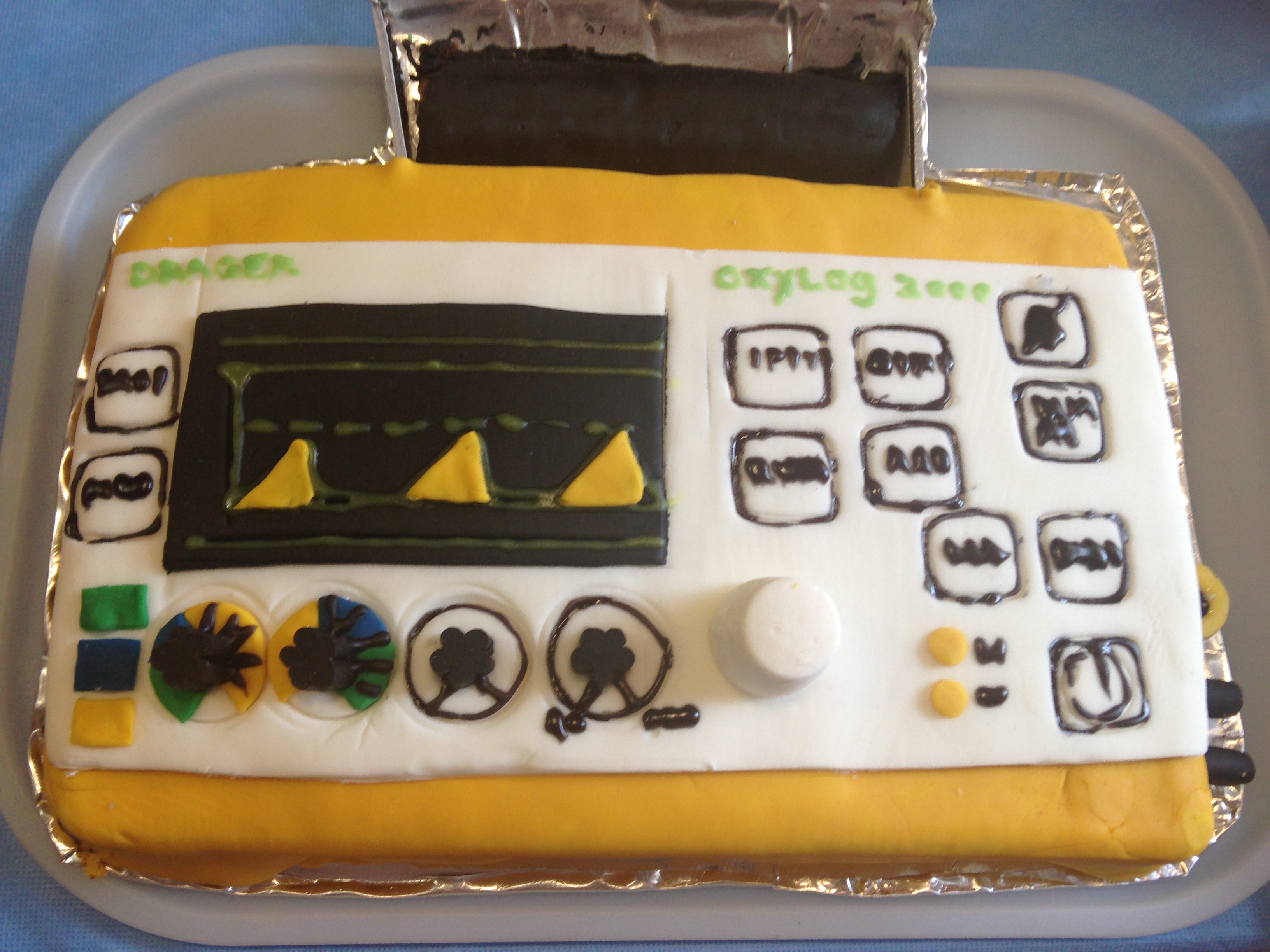 …sits on a strawberry jam and butter filling, below the sugar paste head, feet and guts of a sugar paste woman having a (sugar paste) laparotomy. 
As you can see, the icing on the cake…doesn't get any better than at the AAGBI's Great Anaesthesia Bake!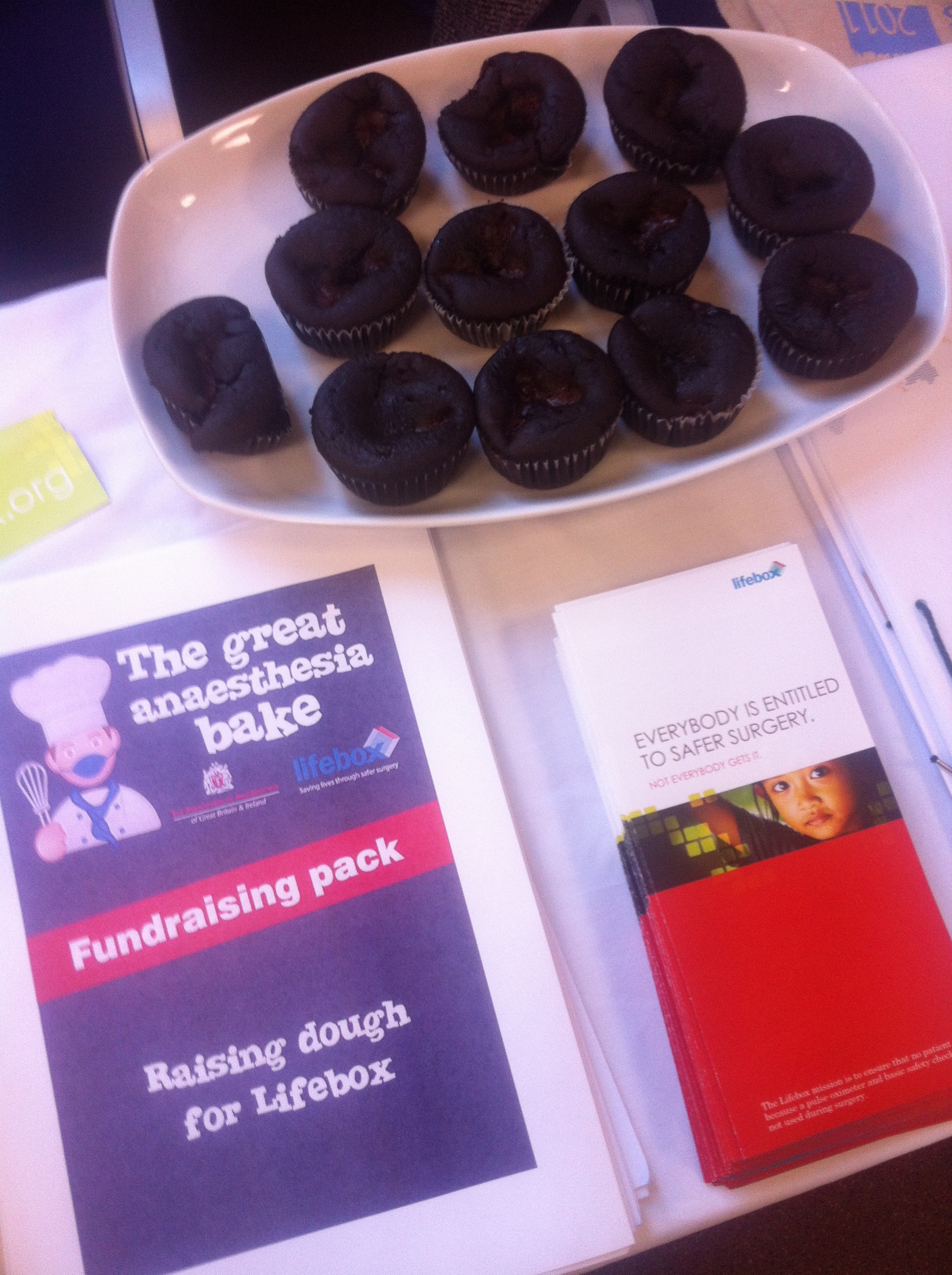 And we're incredibly grateful.  In the last six months, hospital departments around the U.K. have turned from scalpel to palette knife, autoclave to oven, with stunning effect – and just a hint of friendly competition – to raise money and awareness for the safe surgery mission of Lifebox.
Since we launched at GAT in April with a winning cake selected by guest judge consultant anaesthetist and Great British Bake off competitor Dr Daniele Bryden, more than 30 departments across the U.K. and Ireland have rolled up their sleeves and put their mark on the map.
Good luck navigating the country with this one:
They've borne up under every anaesthesia-and-cake-related pun under the sun, and they've done it with flair, skill and generosity.
And they've raised more than £15,000!
£15,000, from cake.
(Just take a moment to think about how much cake that is.)
"Lifebox just seemed a really simple and easy way of making a massive difference to people struggling to provide good care with minimal support and equipment," explained one of the Great Bakers, of the initiative that proved so successful even British Telecom took note.

"I can't imagine giving an anaesthetic or managing a critically ill patient without a pulse oximeter," said another colleague, "and for the cost of £160 neither should anyone else."
The funds raised will provide oximeters and training in oximetry and the World Health Organization (WHO) Surgical Safety Checklist, making an immediate and long-term improvement to surgical care in countries where surgery is a critical but cruelly under-resourced part of healthcare.
"We are so lucky in this country to have fantastic facilities and monitoring which allow us to do our jobs well and safely," explained another participant.
"The anaesthetic bake off in support Lifebox, was a really fun way to raise money to buy this important equipment for anaesthetists throughout the world."
The Great Anaesthesia Bake has been so popular that the AAGBI is extending the deadline – you now have until August 2014 to bake a difference (to your waistline, and to colleagues in low-resource setting countries), so please visit the AAGBI website for more information.
It also launches this month as the Great OR Bake in America, and we can't wait to see what the land of the Food Network can mix up in the kitchen.  Now about that friendly competition…