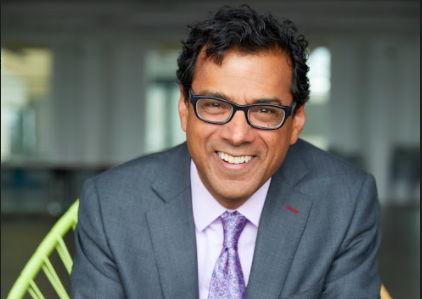 Dr. Atul Gawande – Lifebox Co-Founder and Chair – Nominated by President Biden to Key Role
Lifebox congratulates Dr. Atul Gawande on his nomination by President Biden to the United States Agency for International Development.
13 July, 2021 –  Lifebox congratulates its Chair and Co-Founder – Dr. Atul Gawande – on his  nomination today by President Biden for the Assistant Administrator of the Bureau for Global Health, United States Agency for International Development (USAID).
I'm honored to be nominated to lead global health development at @USAID, including for COVID. With more COVID deaths worldwide in the first half of 2021 than in all of 2020, I'm grateful for the chance to help end this crisis and to re-strengthen public health systems worldwide.

— Atul Gawande (@Atul_Gawande) July 13, 2021
As Chair of Lifebox, Dr. Gawande has overseen Lifebox's global work to improve the safety of surgery and anesthesia in more than 100 low- and middle-income countries as well as serving as the Global Ambassador of the Smile Train-Lifebox Safe Surgery and Anesthesia Initiative which is working to strengthen surgical systems worldwide. During the pandemic, Dr. Gawande has helped to lead Lifebox's COVID-19 response, which has supported healthcare providers around the world to provide safe surgical, anesthesia, and COVID-19 care, with the distribution of more than 6,500 pulse oximeters across 43 countries alongside technical guidance.
"Enormous congratulations to Lifebox Founder and Chair, Dr. Atul Gawande on his nomination to this critical role. As COVID continues to devastate countries around the world, we are grateful for the leadership and strategic vision Dr. Gawande will bring in leading global health strategy at USAID." Kris Torgeson, Global CEO, Lifebox.